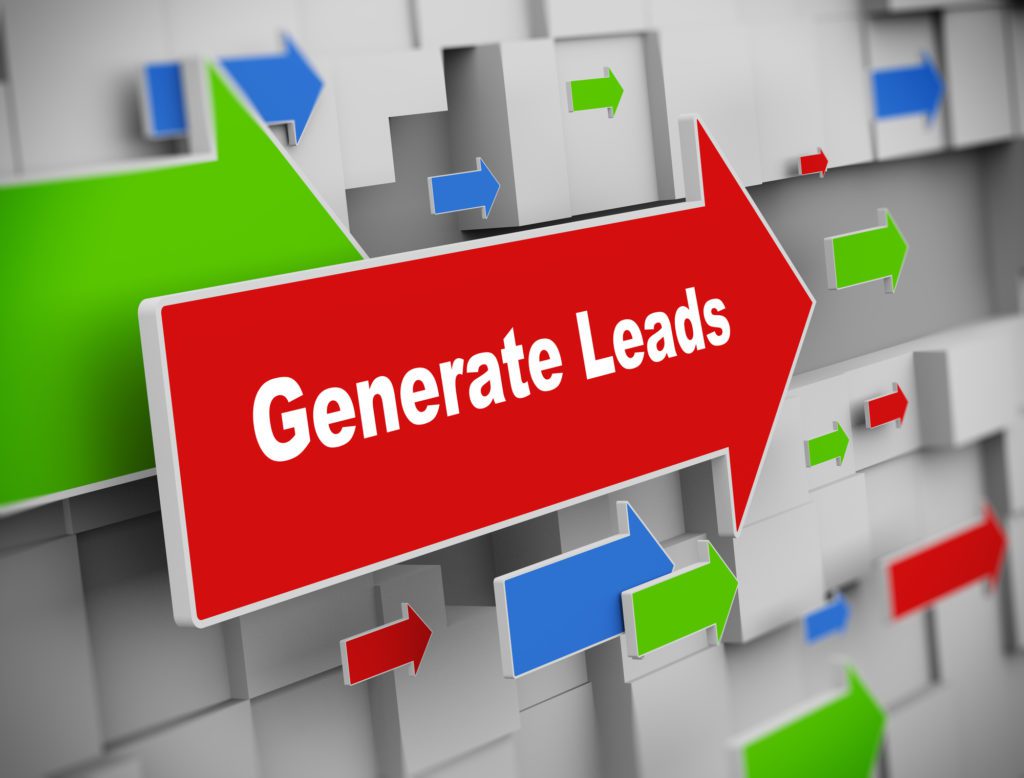 Top 10 Easy Ways to Generate Sales Leads
Did you know that the home improvement market size passed more than $700 billion in 2020? As a home contractor, you might be wondering how best to generate sales leads to cash in on this booming industry.
Regardless of your niche contractor specialism, sales leads are the only way to guarantee success. Getting those leads? Well, that all starts with the best marketing.
In this article, we'll go through everything you need to know about integrating a top-tier marketing strategy for your home contracting business. Let's explore some of the best ways to generate sales leads for your business in 2022.
1. Publishing Content
You might think that publishing content will cost you a lot of money. It won't. You don't even have to hire a dedicated writer for your content.
All you have to do is ensure that your content is well researched and optimized for a high Google ranking. The research aspect should exclusively be focused on selling your business.
Copywriting 101
Copywritten articles should be no less than 1000 words (ideally 1500+). By the end of the article, your reader should be left with no other option than to get in touch with your business.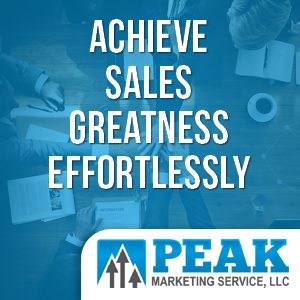 Most copywriting aims to solve a problem. Problem-solving shows your prospective leads that you're highly knowledgeable in a field they need help with. You'll set yourself apart as an expert.
From here, your job is to convince the reader or viewer that they should get in touch with your company. To generate sales leads from copywriting, you need to publish as often as possible.
2. Keep Up With Trends
Any lead sales associate will tell you that you need to keep up with trends. Whether it's industry or pop culture, your marketing campaigns need to be attractive.
Thanks to social media (which we'll teach you about in a moment) it's easy to find the music and content aesthetics that work best. No matter what, your marketing campaign needs to integrate the latest visual, linguistic, and music trends.
Use Music in Your Video Content
Video advertising is one of the easiest, most cost-effective ways of realizing success. A lot of companies create amazing content on their phones! Sharing content from your phone is easy.
Music is important in any content you create. Adding depth to your video content will further resonate with your viewer's emotions. Music will further enrich your brand by showing prospective leads your attitude.
Have you ever noticed how energy drinks brands use music in everything they create? That's because they want people to be absorbed by what they're watching.
If you're not sure what type of music to use, head over to various social media channels and see what's trending. Newer music is better than older.
However, you need to be sure that the music you're using doesn't come with a price tag. Free music is easy to find on YouTube. You can type in something as simple as "license-free music" and include a general genre.
You'll find heaps of options. Don't pick the first song you find. Listen to the whole playlist and find what resonates with you and your team!
3. Social Media Is Essential
We've already mentioned social media in this article, so you know it's very important! Social media is so essential to success that it should be part of the sales lead job description.
You don't need a separate social media manager to leverage results. However, not every lead you find on social media is going to be a winner. You'll probably have to filter through a lot of useless ones before you find the best.
The main reason you need to leverage social media is to validate your brand. You're in the business of home improvement, so show us some homes you've improved!
Before and after photos are some of the most popular trends on social media. Replacement windows, plumbers, landscapers and more can easily go viral on social media.
Generating sales leads from social media is far from a guaranteed process. However, you can guarantee validation of your home improvement business by leveraging everything social media has to offer!
Roofers, HVAC, Solar, Siding, replacement windows, plumbers, and landscapers
4. Google Discover
Google Discover is the easiest way to create an endless stream of traffic to your website. There are four key items you'll need for successful home improvement sales leads in Google Discover:
Schema Markup
Clearly Defined Topics
Click Value
Site Speed
Schema markup is the code that allows search engines to understand your content. All of your clearly defined topics should have clickbait-y headlines. Your website needs to load quickly to keep people on your site.
What are leads in sales if they're not people seeking information to solve their problems? You can generate sales leads with Google Discover by ensuring you appear so people click on your content and can access it quickly.
5. SEO Audits
Where do you currently appear on Google when you type in terms like "home improvement companies?" What about when you type in your niche area, like roofers, HVAC, solar, siding, replacement windows, plumbers, and landscapers?
If you're not on the first page, you're nowhere. Along with using the other techniques in this article, you should be conducting regular SEO audits to ensure you're appearing on the first page. Here at Peak Marketing Service, the first thing we do to increase organic traffic to your site is conduct a full SEO audit.
6. Internal Links
A large part of Peak Marketing Service's SEO audit is reviewing internal linking. Internal links are one of the easiest ways to keep leads on your site.
The longer someone stays on your site, the more likely they are to get in touch. As soon as someone contacts you, they become a lead.
Using internal links correctly is a delicate dance. This is where your content strategy comes in. Don't just send people to the contact or about page. Show prospective leads the other content you've created.
7. Publish to Big Websites
Also known as content syndication, publishing to sites like FOX, CBS, NBC, ABC, and others is a great way to get leads! Fortune 500 companies realize huge success through content syndication.
Don't worry, it's not expensive! We can guarantee the distribution of your content on these sites for roughly $126.
Make sure you have a great sales lead tracker on your website. You'll be amazed by how many sales leads you'll generate from these sites.
8. Why Not Buy Leads?
Like instant gratification? Buying home improvement leads sounds a bit odd, we know, but it's what almost all of your competitors are doing. Contrary to popular belief, the internet is not a marketplace.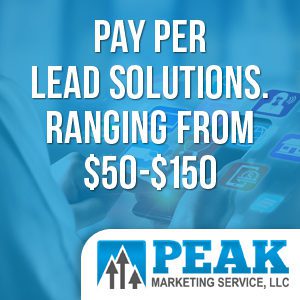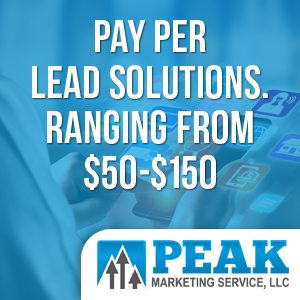 The internet, where almost all of your leads reside, is an auction house. The proprietors of the house have preexisting access to your leads. You're paying proprietors like us to contact our network of leads about your product.
To find out more about buying leads, you can click here. Of course, your marketing strategy will help you convert these leads into clients!
9. Measure Your Engagement Regularly
Almost all of your sales leads will come from online sources. All websites will provide your business with analytics. Measuring this engagement will show you current gaps are.
These gaps need to be filled. If you've invested in great social media marketing, but you're not seeing results on your video and photos, are you using the right hashtags?
What about your YouTube videos? They've got great music, but did you remember to include relevant tags?
The most important engagement metric is your page views. The highest performing pages need to be filled with calls to action. Calls to action should revolve around people getting in touch with your home improvement business.
10. Learn From Experts
You wouldn't take baking advice from someone who can't make a cake. Why would you listen to someone who hasn't found success in the area they're advising you on?
A key tip for improving your sales leads is to listen to people who have already achieved your desired goals. People who aren't willing to share their success stories are hiding something… usually failure.
Here at Peak Marketing Services, we're unbelievably proud of our team of masterminds and their repeated success. We're more than excited to share this success with your home improvement business.
Get in Touch to Guarantee Sales Leads
Our pay-per-lead system for guaranteeing sales leads is a proven method available to you today. If you're wondering what we can do for your business, all you have to do is get in touch today.
We don't think it's ethical for you to pay your hard-earned money on a maybe. Our marketing platform is designed so that you only pay each time you receive a lead.
Most of our clients get a 150% return on investment, even though there is technically no investment unless you see success. Find out more by chatting with us today.