How Home Improvement Contractors Can Get More Leads: A Guide
If you are a home improvement contractor, one of your key goals is to grow your business and maintain a constant cash flow. Is your online presence generating enough leads to attain these goals? If your answer is no, you are probably missing something in attracting the right customers.
With 330 million Google searches for home improvement work in the U.S., your next client could be a few clicks away. But how can home improvement contractors tap into these prospects?
This guide will walk you through strategies you can leverage to get more home improvement leads.
BUY SALES LEADS
Create and Improve Your Website
Your website is the epicenter of your business's online presence. In today's digital era, most customers will visit your website before buying your products. They will use the website to judge the credibility of your business or learn more about what you do.
Whether you are creating a new website or refining your existing website, there are several factors you should consider to make it appealing to sales leads. To create a website that ticks, ask yourself the following questions:
Is the website interactive?
Is the overall design simple, straightforward, and attractive?
Is the navigation in the website smooth?
Is it mobile-friendly?
Does the homepage clearly say what the business offers?
Improve Your Website's Search Engine Optimization
After creating your website, you should ensure that it shows up on the first page of Google search results. When people search for home improvement contractors, landscapers, roofers, and siding installation, your pages should be among the top results.
You can use several tips to rank on Google's first page. The simplest ways include writing quality content and using the right keywords. You have to do intensive research on the content that will capture high-intent sales leads.
The right content must have keywords related to the actual Google searches about home improvement. You must know what your target audience searches for on Google to get this part right.
Is it plumbing, HVAC, replacement windows, or kitchen remodeling? Do they just search for home improvement companies? Understanding the common keywords in your niche will help you choose less competitive keywords for a better ranking.
BUY SALES LEADS
Embrace Content Marketing
Make a habit of creating valuable and relevant content to attract more sales leads. The word you should underline here is "valuable." It is what will ensure that potential leads don't just slog through your articles without finding anything useful.
All it takes to add value is research to determine what kind of content your target clients would find helpful. If you are unsure, don't shy away from asking your customers for the information that would have been helpful when they were first looking for your products.
As a home contractor, you can leverage content marketing to showcase your commitment to helping clients handle their repair issues without incurring huge costs. For example, you can give DIY tips on repairing air conditioners.
Although such content does not encourage people to call you when they have home improvement needs, a sales lead will perceive you as credible. Next time they need repair or remodeling services, you will be on their short list.
If you choose video content, you should add the right type of music. Music in video content has many advantages, including helping viewers feel a stronger connection with the message.
Join the Relevant Facebook Groups in Your Area
Facebook has billions of users that you can leverage to increase your customer base. Some users are likely looking for the home improvement services you offer. An easy place to start connecting with these people is your local Facebook group.
You have to search for the Facebook groups available in your city. Select the group that has a large community. Your group of choice should also allow you to share posts easily.
Once your request to join the group is granted, introduce yourself and start interacting with other group members. Mention that you offer home improvement services, and you will be happy to work with the members.
Respond promptly to the questions posed by the group members. If people request recommendations for home improvement projects, do not hesitate to tell them about your services. Consider construction leads, too, because they might also be interested in your services.
With time, people will start to know you for your services and will start recommending you to other group members.
Use Facebook Ads to Promote Special Offers
You can leverage Facebook to promote special offers to your target audience. The goal of such promotions should be to get the attention of more potential customers. As such, you can go with an offer that won't cost you much.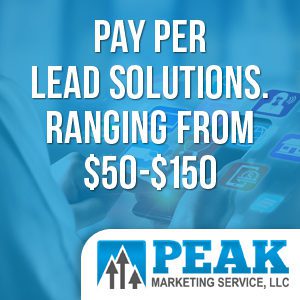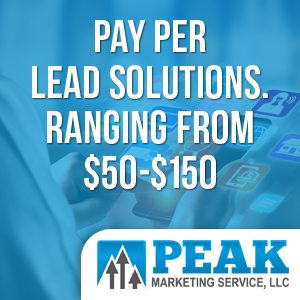 For example, you can offer free 10% off landscaping services in a given month. Although you may have to dig deeper into your pocket to promote this offer, it can be a worthwhile investment in the long run.
The offer will get you more leads and customers looking for landscaping services at a friendly cost. If you play your cards right, you can get more permanent customers.
Leverage Instagram
Although we have focused so much on Facebook, it is not the only social media platform that can get you more sales leads. You can also use Instagram to showcase your work to your followers.
Are you worried that you have insufficient Instagram followers? You don't need a million followers to generate home improvement leads on the platform. You also don't need to post tens of pictures every day.
All you have to worry about is being consistent with your posts. You should also enable the location feature to ensure that local followers see your posts.
Before sharing your posts, ensure that your profile is public and accessible to everyone. Make sure that your posts are engaging. For example, you can post a before and after video of your roofing or siding services.
Increase the opportunity of getting featured in your local feed by using a hashtag containing your location. This way, Instagram users who view posts based on location will see your posts. The more your posts are featured in the local feed, the higher the chance of more people reaching out to you for home improvement services.
Use Content to Respond to Questions
Clients will always have questions for home improvement contractors. The best way of responding to these questions is with the right content.
When you are a home improvement contractor, people will perceive you as an expert in the area. To prove them right, always use the questions they pose to come up with great content.
For example, in your line of work, five customers may ask you how to maintain solar panels after installation. You can write a blog or make a video about solar panel maintenance. This content can appear on your website or on popular social media platforms.
This approach will help in your search engine optimization strategy. Prospects looking for solar panel information will most likely find your website.
Leverage the Reviews on Business Listing Sites
Reviews can make or break your company's ability to generate more leads. Most customers will read online reviews about your business or products before purchasing.
Your responsibility is to make sure that people can see the positive reviews on your business listing sites. The platforms can be Yelp, Facebook business pages, or Google My Business. If you are not making these reviews visible, you will be missing out on an opportunity to generate more leads.
However, you have to start by setting up your business page on these sites and listing it. You can then focus on getting positive reviews from your customers. Whenever possible, include testimonials for more credibility.
You should also make sure that the information on the business listing sites is accurate. Verify that the business name, location, address, and contact information are correct. Ensure that the business description captures the home improvement services you provide.
For a more appealing profile, include relevant images and videos of your services. This will add to your business's legitimacy and improve your ranking in search engine results.
Reach Out to Neighbors While on the Job
Who says you should limit yourself to generating leads online?
Your clients' neighbors can be your home improvement leads. All you have to do is knock on their doors, point to the work you just completed, and ask them whether they would be interested in something similar or any of the services you provide.
If they accept, you get to work immediately. However, if the neighbors say no, ask whether they would require the services at another time. If they agree, you will get their contact information, and there you have new leads.
Some neighbors will be stubborn and refuse to give you their contact information. Leave them a brochure or a card with your contact information. They might contact you when in need.
Join the List of Successful Home Improvement Contractors
If you don't know how to find new leads for your home improvement business, start with the tactics in this guide. Home improvement contractors can spend less time signing even more clients.
At Peak Marketing Services, we guarantee you sales leads. Contact our team today for more information on our Pay Per Lead Marketing Service.
BUY SALES LEADS