How to Rank #1 on Google:
Link Building That Works
Do you ever feel like you have good content, and can't figure out why someone else ranks number #1 in Google, while you hang at the bottom of page 3 or 4 or even 10?
Can you imagine how huge your revenue would increase if you ranked in the top 3 positions for your money keywords?
Do you know what they're doing that you're not? They're building trusted links.
In this video we will be talking in layman's terms. I'm not going to give you some 30 minute lame video that ends with you having to spend money, and not learning anything. I honestly hate it when sleezy people do that.
I'm going to give you step-by-step, easy to understand instructions, on how to get real links to your website. At the end of this video, if you choose to, you'll be able to fully do this yourself.
If you want to rank #1 on Google, then I'm going to show you how.
What You'll Learn In This Video
Why Do I Need links? Why Does Google Even Care?
How Do I Build Good Links?
How Many Links Do I Need to Rank #1?
Beware of Sleezy Link Salesmen! More Damage, Than Good.
DIY or Outsource?
Before we get started, let me be clear. If you're building links to pages with thin, boring, or poorly written content, stop right here.
We're not interested is teaching anyone put the cart before the horse. The first step to ANY successful SEO campaign is GOOD, quality content.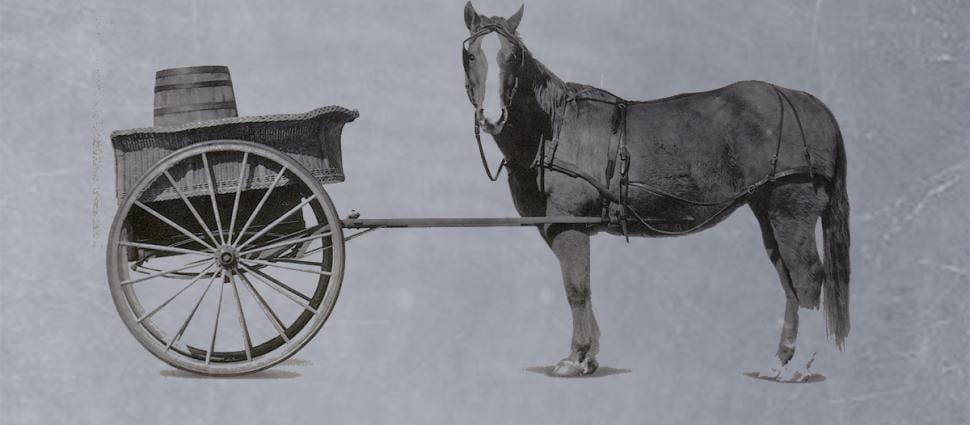 If you have not already watched our video on how to easily create content that ranks on Google, then please do that first. I'm including a link below.
https://peakmarketingservice.com/content-creation/
There are some extremely important lessons in that video about targeting local searches. So please, don't start this link building campaign unless you've watched our content creation video.
If you've been following us for any time, you know we don't consider ourselves an SEO company first. That's what people who only sell SEO services are. We are a lead generation company. Unlike other SEO companies, we put our money where our mouth is.
We started our company capturing leads and selling on a per-lead basis.
Today, we capture over 400,000 leads a year, in over 100 niches.
We use two proven techniques, and both are simple, and easy to do. Yes, they take time, but as you're about to discover, they are easy to do, and you can do it too.
So, if you already have pretty good content, and are having a little trouble getting organic traffic to it, then it's time to get started on your success story.
You're about to discover for yourself, how easy this is.

1-Why Do I Need links? Why Does Google Even Care?
In order to understand this, you first need to imagine 'links' as being what they are at the core. Google sees links as 'votes' or 'referrals'.
Imagine for a moment I own a general practice law firm. A woman walks in my office looking for a divorce lawyer, but we don't offer that service. So, we refer her to, let's call them 'Mike Smiths Law Offices'.
My referral (or vote) benefits Mike Smith.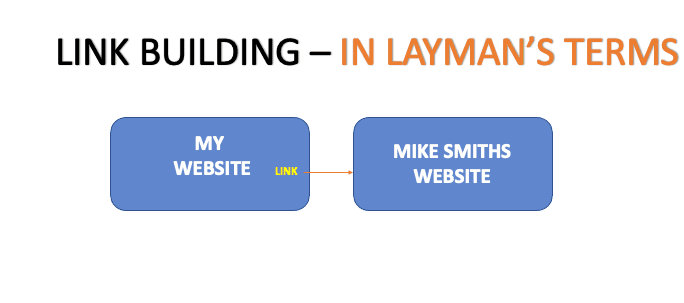 Likewise, let's say my law office has a website. Again, someone goes to my website looking for a Charlotte divorce attorney. I'm a lawyer, and I'm in Charlotte, but I don't offer divorce services, so, instead, I place a link on my website that points to the website for Mike Smiths Law Office.
When Google sees me linking to Mike Smiths Law Office, they, rightfully so, view this as a 'vote' of confidence. Call it a referral if you want.
So, now, let's look at how this works.
Let's compare two Divorce attorney websites. We'll use Mike Smiths Law Office, and call the other one 'Last Place Divorce Attorneys'.
Imagine both law offices have a webpage on their website targeting 'divorce lawyers'. Now imagine we both have really good content.
Google has to make a decision of who to rank first.
Google brilliantly looks at inbound links to help break the tie.
Think about it.
There are two law offices. And let's say Mike Smith has a link (vote) pointing to his site, and the competitor doesn't.
Google will rank Mike's site over the other.
If other people trust/vote for Mike's Law Office, Google can feel confident that Mike's Law Office is the best choice to rank first.
Now imagine if Mike Smith has 10 other trusted links pointing to his website. That's ten companies giving a vote of confidence to Mike Smith's Office.
But then 'Last Place Divorce Attorneys' gets smart and he starts building links. Imagine he gets 12 links pointing to his webpage.
Googles algorithms then recalculate and now 'Last Place Divorce Attorneys' ranks above 'Mikes Smiths Law Office'.
Here's where it can get a little more interesting.
It's very possible that, with the same quality content, that 'Mikes Smiths Law Office' can have just 10 links, and still outrank 'Last Place Divorce Attorneys' with its 12 links. Here's how.
Google not only looks at the links pointing your webpages. If that's where it stopped, then sure, Mike loses by two links.
However, Google is not just looking at the number of links pointing a website. They are also looking at the QUALITY of those links.
So, again, rightfully so, the best way to do that, is to look at how many links are pointing to those webpages that are pointing to your pages.
So, imagine, 'Mikes Smith's Law Office' only has 10 links pointing to his webpage, However, several of those links have tons of links pointing to there webpage.
Google places way more value on each one of Mikes Links because those links are from webpages that have more links/votes pointing to them, whereas  'Last Place Divorce Attorneys' does not have the same quality of links.
So, this is why you need quality links. If others trust you, then Google will reward you for it.
2-How Do I Build Good Links?
Okay, I know we spent a lot of time explaining why you need links. We did that because we know you would not take link building very seriously if you didn't understand how Google looks at links when ranking websites number 1, or number 101.
Now let's talk about how you can build quality links……on your own.
Full disclosure – YES, it's easy, and you can do it on your own, but NO, it's not fast. Link building is a non-stop effort. Going forward, this should always be a part of your marketing efforts.
If for any reason you don't have the time to do it yourself, we offer an easy solution to do it for you.
Let's get started!
Link Building Tip #1
Ask. This is probably one of the easiest, yet most overlooked ways to get free links from trusted websites.
Do you donate $1,000 or more to charity? If so, you'd be surprised at how many of them would gladly put a link on a page that acknowledges their larger donors. Just call them and ask. Don't hesitate to tell them why you want this.
Do you sell a lot of someone's product or service? For example, window companies usually sell someone else's brands, such as Andersen, or Pella. Roofers use brands like GAF shingles. Call these manufactures and ask them to link to your website as a supplier.
Do you have friends that own websites or blog pages? Again, ask.
Asking for links is as simple as a phone call. This is gravy. It doesn't get easier than that.

Link Building Tip #2
Produce informative or interesting visual assets. Visual assets are:
Diagrams
Infographics
Charts and other visual-oriented pieces of content
These things are extremely easy for others to link to. For example, when you publish a chart on your site, you easily get a link from social media channels anytime someone shares that chart on their site.

Link Building Tip #3
Produce good content, case studies, or research.
Are you a trusted authority on a certain subject? Can people rely on your knowledge?
People, such as bloggers, love to link to good content, especially if it supports a case they are trying to make.  When someone cites your data, they link to you, and these links add up fast.

Link Building Tip #4
I call this one the 'review ego' technique. Anytime I write an article that mentions someone's company in a positive way, I send them an email to let them know. I don't even ask for a link. However, I almost always get one.
Here's how you do it.
Let's say you attended a marketing conference for your roofing company. While there, you discover some new software that lets you use machine learning to find new customers online. Upon your return you implement that solution and the customers start rolling in.
You're so excited, and now you decide to write a blog post about your experience.  In this post you rave about this software and the company that sold it to you. You literally brag endlessly about how awesome this product is.
What do you think will happen when you email that company and tell them you wrote a review about how much their software helped to grow your business? They probably would not even think twice about linking their website visitors to a testimony that practically closes the deal for them.
You can use this same practice for a nice B&B you stayed in, restaurants you ate at, or really, anywhere you spent your money and had an amazing experience.
Link Building Tip #5
Comment on blogs. Don't get me wrong, these usually do not lead to dofollow links.
However, they're an easy way to get a blogger's attention, which CAN, and often times WILL lead to links.
Don't comment on competitors blogs. They'll likely just delete it. Find non-competitive blog posts that are related to your industry, or something you recently wrote about. When commenting on blog posts, don't get spammy. Be helpful, and, when appropriate, add a link to your article, infographic, or video. If a blogger likes it, he or she just might mention it in a later post, and that link will have real value.
It goes without saying, you should not be commenting on blogs by posting links to boring or uninteresting content.

Link Building Tip #6
This one is guaranteed to get links! Submit your site to local listings.
You can easily get links by submitting your information to directories like Yelp, Google, Bing, and Yellowpages.com. But there are literally thousands of these. You especially want to look for sites that focus on your city or state. These are super relevant and have fewer submissions.
If you don't have time to do all this, we offer a tool that can submit your website info to over 100 directories with the click of a button.

This tool quickly updates your company NAP (Name, Number, and Phone) and makes sure all of your information is accurate in online directories.

Link Building Tip #7
Send out a press release. Did you earn an award? Are you having an event? Do you have a new product, or maybe you promoted an employee? Push out a press release! Not only does this build some links from trusted websites, but when clients see your article on sites like NBC, ABC, and CBS, it really helps for reputation building.
Don't feel like you can write a press release that will get accepted? We can write it and submit it for you. This would be picked up by no less than 100 trusted media outlets.

Link Building Tip #8
Write for other people. Consider this – Journalists need newsworthy stuff to write about. They look forward to someone calling them with a story that will increase ratings. Maybe there was a huge scandal. A fire. Maybe someone did something super charitable. Journalists are thankful for people that contribute to their efforts.
In the same way, every website owner or blogger needs traffic. The way they get traffic is by publishing good content for their audience to read. This is a golden opportunity for you to write a high-quality piece of content for them to publish on their website.
Keep in mind, if you want the article picked up, it needs to be darn good, and relevant to their readers.
For example, let's say someone owned a website that promoted all kinds of healthy alternatives. If I discovered some new research that proved that taking more than 1000 mg of vitamin C was actually adversely impacting people's health, well, then I'd write about it.
Ideally, I'd write at least a 1,000 word article.
The way to benefit from this is by adding a link in the article that points to a page on your site. Of course, the link MUST naturally fit. You'll obviously also link out to other sources that support your piece.
To get the article picked up, you may need to submit this to 10 or even 20 different website owners. When possible, I'd even call them and ask if they received my email or had in questions for me.
Again, this is easy, but very time consuming too. If you stick to it, you can earn a lot of quality links. As with content creation, you'll also need to do this continually.
I'll admit, most people would rather run their company than build links. If you need help with guest posting solutions, let us know. We can do that too.

2-How Many Links Will it Take to Rank #1?
Everyone wants to know, how many links will it take to get to the #1 spot on Google. We actually write explain that in this video/post.
The million-dollar question. How many links will it take to rank #1?
Before I even attempt to answer that, let me emphasize again – If your content is thin or boring, there's probably no amount of links that are going to get you into the top spots.
Assuming you do have good content, the answer to this question still remains difficult to address. In fact, no one can give you an exact number. That's because, as we shared earlier, aside from Googles ever-changing algorithms, all links have different value, and there's dozens of variables to consider.
Others things that can impact ranking include:
User Intent
On Page Optimization
Content Relevance
Historical Page CTR (Click Through Rate)
Page Load Speed
Site Mobile Friendliness
SSL – Secure Sockets Layer
I don't want that to scare to away from link building. You NEED links to rank for competitive terms.
And you also need to know that 1 great link can easily be worth more than 1,000 crappy links.
I've seen that most people just keep building links, and, as long as they are moving up in the rankings, they just stick to it. But, if you want some kind of tool to measure it by, then I suggest using Ahrefs. This tool is not cheap, and it will run you about $1200 year, and it's mostly used by digital marketing agencies.
Using Ahrefs – How Many Links You'll Need.
Visit the Ahrefs Keyword Explorer and type in the keyword(s) you are trying to rank for.
The tool will tell you on average, how many links it will take to get to page 1:
Ahrefs can also help you look at the ranking pages to see the mixture of values.
So, let's say you need an average of 35 links to rank on the first page of Google for your keyword. Side Note: the 35 links would point to the page your attempting to rank better.
If the links are low in authority, you may need more like 75-100. If the links high in authority, you may only need 5-20.
While all internet marketing agencies would agree that building quality links is a major component of Google's ranking factors, it's only the honest ones that will tell you 'no one controls Google, and no one knows exactly how many links it will take to get the job done'.
But bottom line, if you're serious about ranking in Google, you need to get busy building your links.
4-Beware of Sleazy Link Salesmen! More Damage, Than Good.
A few warnings about buying spammy links from sleazy salesmen.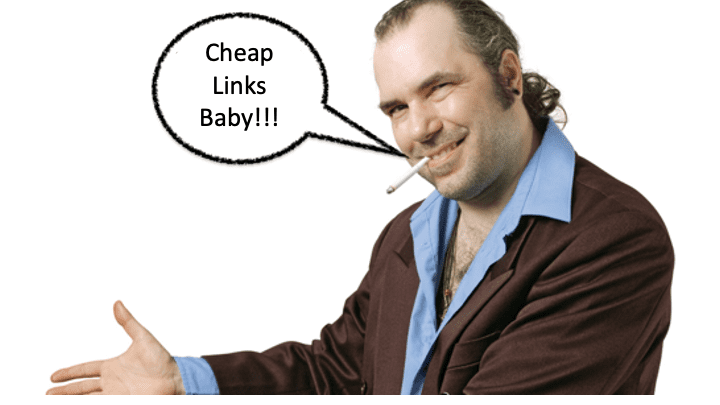 Most people don't know this, but rewind a little more than 10 years ago, and anyone could rank in Google by getting the cheapest links money could buy.
You could literally spend $100 and get 1,000 links on fake websites thats only purpose was to sell links for ranking.
Those days are long gone. Let me be clear….Google is not stupid. Don't even consider trying this today. If you do, it's possible you will find yourself irreversibly black listed from major search engines. Spammy links would fail you 100% of the time.
There are many sleazy websites that will try to sell you on the idea that you can drop $50, and in exchange they'll hook you up with a ton of links. You've been warned. Don't get conned by any link selling con artist.
There are no short cuts. Link building takes time. And you need links from real sites, with real content by humans.
You will not fool Google.
5-DIY or Outsource?
If you've watched both our content creation video and this link building video in full, you literally have everything you need to start generating hundreds, if not thousands of high intent sales leads.
Most importantly, should you outsource all, or some of it, you now have the knowledge to make sure you're getting what you pay for.
If you do it yourself, or hire an employee to do it, you need to set aside around 30-40 hours a week for marketing. Alternatively, we can write your content, and build your links for a small fraction of what you'd pay a full-time employee, or pay for a fully managed SEO solution.
All you have to do is go to our order page, and tell us what you need. This would only require about 1 hour a week, most of which would be finding the topics you want us to write about (or we can choose them for you).

If, by chance, you don't have the time, and can't afford our services, then just do what you can. Even if it means writing just 1 article a week, and building 1 link a month. Do something.
Think of it like working out. It's better to walk slowly for ½ mile a day, than to do no exercise at all. As you get healthier, you'll be able to walk further, and faster.
Likewise, if you just start pumping out even a little content and links, it may take longer, but if you stick with it you WILL eventually see more traffic, more leads, and ultimately more revenue.
DIY vs Partial DIY vs Managed SEO
FULLY MANAGED SEO
Cost: $3,500 – $5,000 / Month
What You Get: 100% Hands-Off. Research, content, diverse link building, reporting, dedicated account manager.
Pros: You get full access to our experts. We use the same techniques that bring us over 400,000 leads a year.
Cons: Cost more.
Average Time For Results: 4-6 Months
PARTIAL DIY
Cost: $1,200 – $2,200 / Month
What You Get: Mostly Hands off (just place your orders). Average 8 one thousand-words blog post/month, 3-4 guest post/month, 1 press release/month.
Pros: We do most of the work. You just place the order. Extremely low-cost solution.
Cons: You don't get a dedicated account manager.
Average Time For Results: 5-7 Months
FULL DIY
Cost: $0 / Month
What You Get: N/A Total DIY. You get what you put into it.
Pros: Cost free solution. Move at your own  pace.
Cons: You'll need to work 30-40 hours/week, or hire an employee (around $3500/month)
Average Time For Results: 5-10 Months
Testimonials – A Few Happy Clients
A FANTASTIC ASSET TO US
Peak Marketing has been a fantastic asset to us in growing & constantly improving all of our internet lead generation programs. From earning authoritative links to ranking content in the ever changing world of search engine optimization, we have been very pleased with our working relationship with Mike Cynar & his team at Peak Marketing Services. They have published countless lead converting blog post for us that ranked on the first page of Google within just hours of publishing. Month after month they have continued to drive quality traffic to our website. They are always very responsive to our website needs and there customer service is outstanding. We would highly recommend Mike and his team as a solution for all your SEO needs.

—Steve Pezzella, VP of Marketing. Paramount Builders, Inc. | Virginia Beach, VA
THESE GUYS KNOW WHAT THEY ARE DOING
I have worked with many SEO companies and people over the last 15 years. Working with Mike and his team has been truly refreshing.

Very responsive, proactive and ALWAYS is looking out for helping us grow and make the best decisions for us. Most importantly—Mike delivers RESULTS!

—Eric Brown, CEO, Fulfilltopia | Virginia Beach, VA
LEAD GENERATION AND SEO SKILLS ARE TOP NOTCH
We have worked with Peak Marketing Service for a while and they have become one of our most reliable sources for quality leads across a wide range of products and services.

—Jonathan Moura, BuyerZone.com | Waltham, MA
RESULTS. RESULTS. RESULTS.
Peak Marketing is a solid, trusted, and responsive organization.

Through our partnership, Peak Marketing generates quality sales-ready leads that have met and exceeded our network of lead buyers expectations.

Working with Peak Marketing has allowed us to stay true to our value proposition, to help companies, "Simply Buy Smart.

—Daniel Guzick, 360Connect
SELLING MORE WINDOWS THAN EVER
We've tried SEO over and over, and never had a single company produce a result. That was until Peak Marketing Service. After only a few months our internet leads started pouring in. Best of all, they convert at very high rates. We will be a long-term customer.

Horizon Windows, Bill S.
BLEW AWAY MY EXPECTATIONS
Peak Marketing blew away all of my expectations. The services seeming overnight placed us on page one of Google for all of our search terms. What impressed me most was their price was 75% less than any previous quotes that I had received—and it was a one-time investment. I am already seeing a major improvement in these marketing results and my only regret is that I did not use them sooner. At the time of this post we ranked #1 on Google for "Home Loans Virginia Beach". Thanks!

—Robert Smith­, Cornerstone Home Mortgage