Comparison of the Top Two Search Engines: Google vs Bing
By Mike Cynar
What is the difference between Google and Bing? We're going to run through each search engine and the similarities and differences.
Surely you've heard the story of David and Goliath.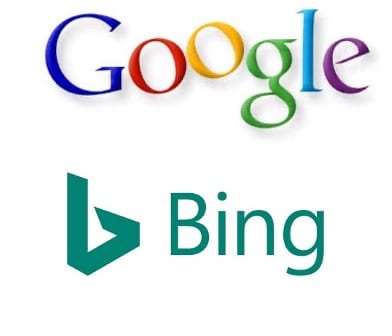 Throughout history, giants have been defeated by small opponents with a lot of heart. Could that be the story of Google vs. Bing?
The two search engines are vastly different in size and market share– Google dominates the search world with a giant's grip. However, you shouldn't count Bing out.
There are many features on Bing's platform that might make it your new favorite search engine. In particular, its SEO tools make Bing shine in developing an SEO strategy.
Want to learn how the two top search engines match up head to head? Read more!
Overviews of Microsoft Bing and Google
Before we line the competitors up and rank them, let's explore some of their histories. It'll help us put their strengths and weaknesses in context.
Bing: The Artist Formerly Known as "Windows Live Search"
Bing's search engine was first named "Windows Live Search" in 2006, before transforming into Bing three years later.
Windows Live Search was launched with the hopes of competing directly against Google, who by then was still getting established in its reign.
The Birth of Google
Google began in 1998 as a search engine focused on finding backlinks–that is, finding other websites that link to your website. Those other websites can serve as a good test of your website's authority and popularity.
The bet on backlinks paid off well, of course, and now Google is the industry leader.
As a company built on an algorithm, Google takes great care of its ranking mechanisms. It updates and tweaks its algorithms often, which makes it harder to optimize your page rankings.
Market Share of Google vs. Microsoft Bing
As you might expect, Google and Bing have a huge rift in users.
In February 2021, Google ate up a whopping 86.6% of search engine traffic, while Bing came in a distant second at 6.7%. Open up this graph in Statista to see the gory details yourself.
While this may appear to make Google worthy of 100% of your attention, don't close the book on Bing too fast.
If it sounds underwhelming to imagine 6.7% of global internet traffic, consider the giant size of the world's internet users. That number counts for millions of people.
Think of Bing as one deceptively useful tentacle on the many-limbed octopus known as Microsoft. When you factor in Microsoft's acquisition of Yahoo, a whole 33% of internet searches in the U.S.A. are fueled by Microsoft.
Search Indexes and Crawling in Google and Microsoft Bing
It's a similar story for indexing methods as it was for market share.
The numbers, here again, favor Google, but there are technical aspects that keep Bing from being counted out.
According to Google, their index stores hundreds of billions of web pages. Bing's rough estimate is between eight and fourteen billion pages. Sure, Google outranks Bing here. But that's not the whole story!
SEO Optimization is Easier In Bing Than Google
According to Impression, "Meta descriptions play a far greater role in Bing's assessment of a website than Google's. These short, summary descriptions of a page's content play an active role in Bing's ranking process."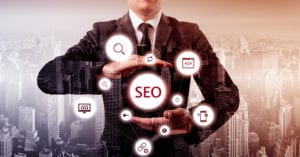 This is in contrast to Google's RankBrain approach, which applies machine learning techniques to rank your page's expertise, authority, and audience. Bing is easier to optimize since adding meta tags with relevant keywords makes a bigger difference in your final result.
Bing's Tools for SEO Are Better Than Google's
While Google Search Console is definitely capable, Bing's Webmaster Portal is simply the superior product.
Its SEO Reports function generates a biweekly readout of recommendations and data that will help improve your rankings.
Google Is The More Fully-Equipped Search Engine
This one likely comes as no surprise. While Bing's results can be full-featured, Google has result types that Bing has yet to ship.
Google has scholarly articles, financial data such as stock prices, flights, and books available for relevant searches. None of those are available in Bing.
However, if you work in SEO or marketing, you don't need to worry too much about that. After all, you care about moving your website's rankings higher, not your flight information or research paper!
Bing Has Better Image Search Than Google
Have you ever wished to filter images by color or type? Maybe you'd like to shop with an image search or identify animals and famous landmarks?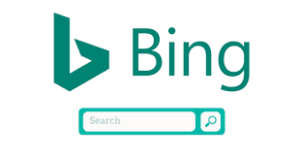 Bing's Visual Image Search is a blessing in this respect.
While Google has more images stored, Bing allows you to do more with the images it suggests. Perhaps the best approach here is to dual-wield each search engine.
What About Video Searches?
Microsoft Bing allows for a grid view of larger thumbnails for its video search, which puts it at an advantage compared to Google's more pedestrian lists.
Also, instead of externally linking your video clicks to Youtube, Bing allows videos to play inside your search, which is useful!
When you hover over a link, it'll play a preview for you as well.
Autocomplete in Google and Microsoft Bing
Microsoft Bing offers double the number of autocomplete suggestions for a given query. This is very useful if you're doing market research since you can see how most people type out most queries for a given keyword.
Maps Matter!
In both search engines, a search for a location will bring up a map view. Both map listings and local listings will appear on the search engine result pages.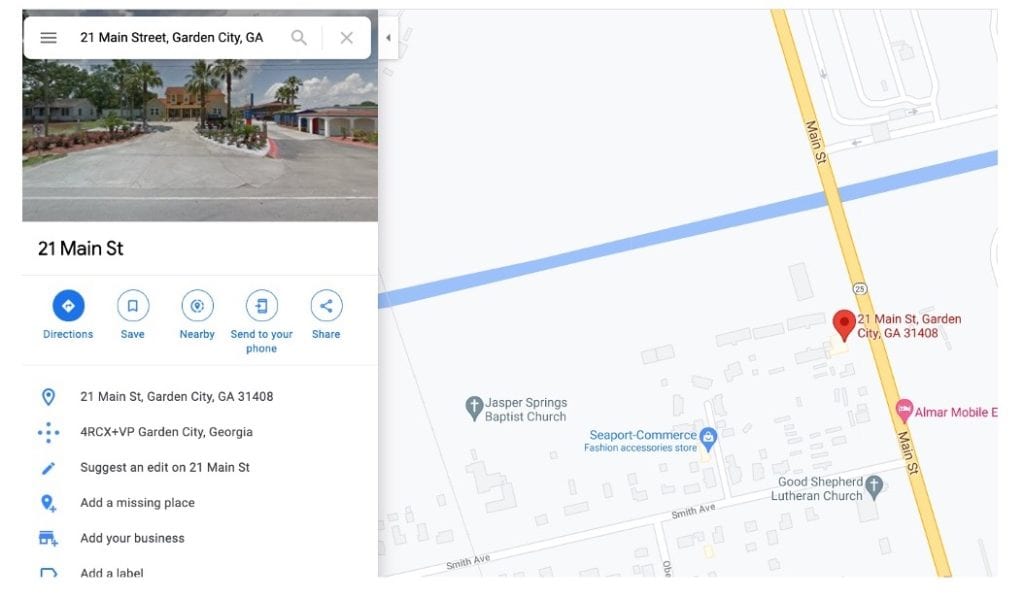 Want to know a good technique as a business owner? Scroll through all your business listings on both platforms and make sure you claim them, adding in juicy details like business information, categories, links, and photos.
You will certainly rank higher!
How Often Do They Update Their Search Algorithms?
Bing does not frequently change their algorithm compared to Google. Google is constantly tweaking its variables, staying a step ahead of the savvy SEO marketers that take advantage of them.
On the other hand, Bing lets competent SEO professionals enjoy the fruits of their labor for longer.
With Bing, you do not need to worry about your hard-earned ranking disappearing when an algorithm updates. With a giant like Google, it's simply part of the game.
The freshness of the Google algorithm one of the main reasons why you should hire a professional. SEO matters, and you need a firm that can prove its results.
How Should You Optimize for Each Search Engine?
Both Google and Microsoft Bing have complicated internal logic for determining search results. You need to know what each application is looking for, then structure your content appropriately.
Google Depends on Links and Surveillance
Google's main method of ranking results is E.A.T.: Expertise, Authority, and Trust. This guide at ZAG Interactive goes into greater detail. In addition, Google collects data about your previous searches and browsing history when it lists out its content.
You may find this creepy and invasive, but it's more likely to show you results that are relevant to your life.
Because Google has a good idea of who you are as a person when you start typing, it knows what to suggest.
Google is largely a link-based engine, built on a cornerstone of backlink functionality. The quality of your links is much more important than their quantity. If you're working with an SEO service, make sure they specialize in authoritative backlinks.
Bing Depends on Organized, Structured Content
Microsoft's approach is geared more around structure. A higher-ranking page will have its content broken into different header tags and have meta keywords in its title that correspond to the user's search.
Microsoft also uses social signals in its algorithm. This means your website's presence on Twitter and Facebook will be factored into how you rank.
Make sure you tend to your social media accounts if you want to perform!
Content Is Still King
In today's hyper-competitive marketplaces, you need an SEO expert to help you keep up with your rivals. But the truth is, high-performance content is still the number one way to rank high.
If your readers find your content useful, they'll create hyperlinks to it, and your Google rating will go up. If your readers find your content useful, they'll share it on social media, and your Bing rating will go up.
Quality content drives site traffic. It's simple and true.
The Verdict
So which search engine should you choose?
Both, naturally!
Bing and Google both serve millions of users every day. Sure, Bing is more focused on social media and on-page optimization, and Google prefers backlink counts and its EAT algorithm. But all told, optimizing for both apps is similar.
Find a marketing firm that services your particular niche and enjoy more leads today.
Mike Cynar
Mike Cynar is the CEO of Peak Marketing Service and holds over 20+ years of experience running SEO campaigns. He presently manages over 50 lead generation websites and collectively captures over ½ million leads per year. Peak recently earned the BBB Torch Awards for 'Business Ethics".