Google Lens: What it is, and How to Optimize Web Pages For it
By Mike Cynar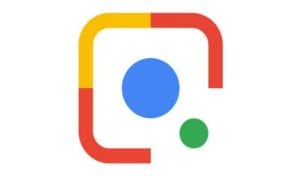 Google Lens is the app that identifies objects and sends you information on how to purchase it, where to purchase, and more. You can use SEO to optimize search. Here's what you need to know to capitalize on this popular feature.
With 2.3 million Google searches conducted every minute, it's safe to say people are relying on Google more than ever.
Google is a search engine company with a passion for helping people learn. Innovative AI-technology is allowing Google to develop new software that helps people discover new facts faster than ever before.
Google Lens is an app that identifies objects. Launched in 2017, the software assists users with internet searches and organizing contact information.
For business owners, Google Lens has created a new opportunity for eCommerce.
If you have Google Lens questions, we have the answers. Keep reading to learn all about Google's latest information-gathering app.
What Is Google Lens: An App That Identifies Objects
Google Lens is a new AI-powered app that connects with a person's smartphone.
What does Google Lens do? The app has the ability to:
Translate text in real-time
Look up words
Add events to your Google calendar
Copy and paste text
Call numbers
Assist with shopping
Scan business reviews
Identify unknown objects in photos
The app uses technology to detect objects and learn about user preferences.
Scan and Locate Information
Google Lens is designed to make life easier. The app scans text and highlights important features for easy accessibility.
The new app provides fast translations. It looks up unfamiliar words. It directs attention to essential business info, such as contact information or operating hours.
Google Lens is the perfect tool to take with you on a trip to a new place. It displays information about landmarks, including ratings, facts, directions, and hours of operation.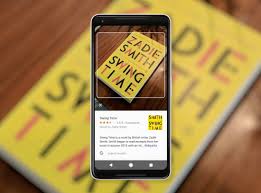 Identify the Unknown
Google Lens is a tool for people who chase knowledge. The app examines photos and helps users identify unknown objects, regions, works of art, and cuisine.
Is there a unique plant in the background of your friend's Facebook picture? Scan it with Google Lens to reveal the plant's name, origin, and where it naturally grows.
Did you see a gorgeous landscape photo on Instagram? Google Lens can locate where the photo was taken.
Did you spot something delicious while scrolling through your timeline? Google Lens can identify the restaurant or retrieve the dish's recipe.
Did you find a lamp that you love? Want it, or one just like it? No problem with Google Lens.
How Does Google Lens Work?
Google Lens is a standalone app available for Androids and iPhones. The software uses the smartphone's camera to scan text, photos, and surrounding areas to display useful information.
Google Lens examines an object or block of text and reports back what it finds. The app displays information based on lightning-fast Google searches.
Google Lens can be incorporated into other apps to expand its features, such as Google Assistant and Google Photos.
Cool Things You Can Do With Google Lens
With Google Lens, you have the ability to:
Scan barcodes to find where to buy products
Save contact information from a business card
Add events to your calendar
Discover information on objects, animals, cuisine, landmarks, art, and plants
Find similar products
Translate words
Track packages
Copy text
Look up information about your surroundings
Find info about points of interests (such as businesses and landmarks)
The app scans photos to relay the information you're looking for. It quickly answers your question, as well as provides in-depth information to help you learn more about a subject.
In addition, Google Lens makes saving contact info or adding events into your calendar easier than ever, so users can easily stay organized.
Is Google Lens Free?
Like most G-Suite features, Google Lens is free software for your phone. All you have to do is have a compatible smartphone and internet connection to use the app.
The other apps that Google Lens incorporates with, like Google Photos and Google Assistant, are also free and come standard on Android phones.
How to Get Google Lens on Your Phone
If you're worried because you're not sure how to use Google Lens, don't be. The app is designed to be user-friendly and simple to navigate.
Here's how to get Google Lens onto your Android:
Visit Google Play
Type Google Lens into the search box
Click the green install button on the right side of your screen
Enter any security credentials required (such as your G-Suite password)
Give the app a few moments to download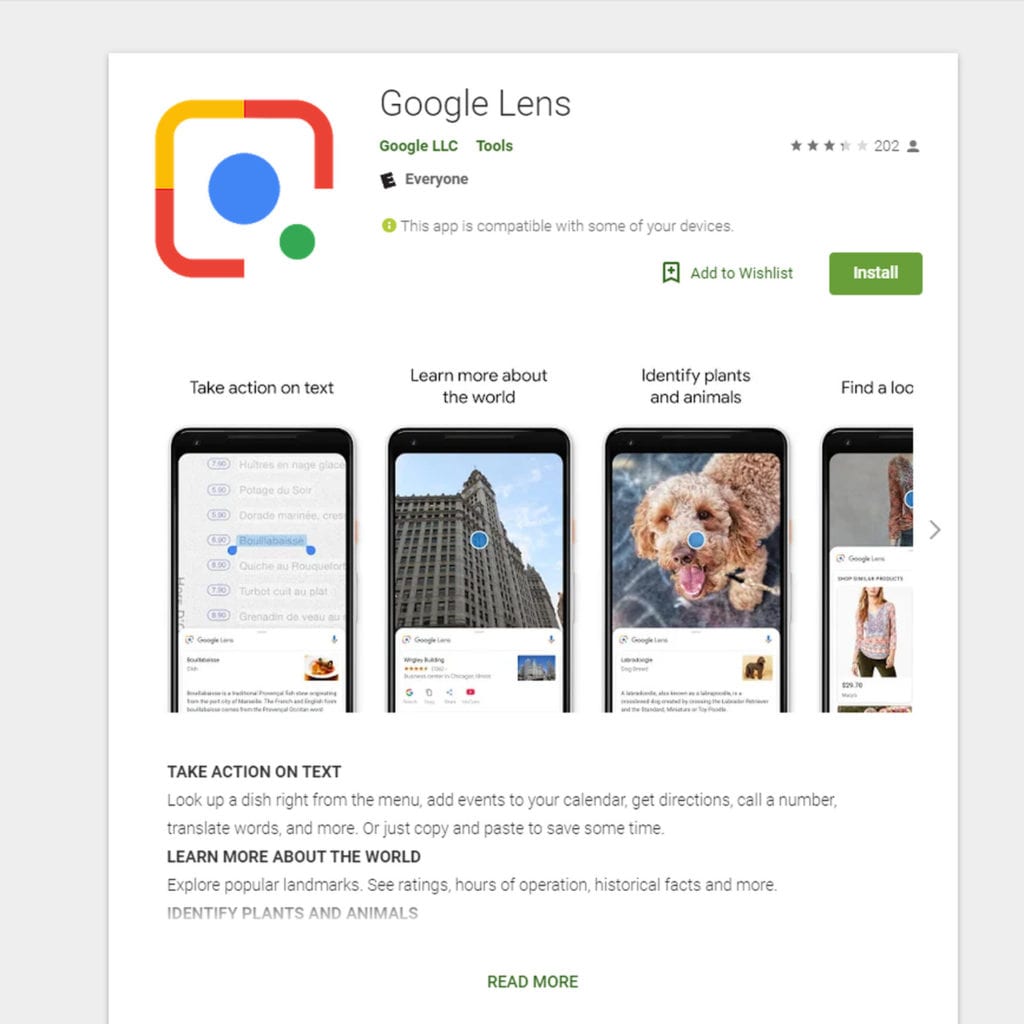 The same instructions can be followed for downloading Google Lens to an iPhone. Instead of visiting Google Play, open the Apple App Store on your iPhone.
Once the app has been downloaded, you can use it to gather information from photos, your surroundings, and text.
How to Find Information From Photos
Google Lens can help you identify objects in photos and take action. If you're scrolling through a feed and see something of interest, use Google Lens to learn more.
Here is how to utilize Google Lens to gather information from a photo:
Open the Google Photos app
Select the photo you want to analyze
Tap the Google Lens icon at the bottom right of your screen
Give the lens a moment to scan the photo. The app will perform a Google search and provide as much information to you as possible. It can reveal photo details, connect you with a brand, or provide links to similar products you might be interested in.
You can do the same with business photos and event information.
Take a photo of a business card or a special event flyer. Open the photo with Google Lens. The app will add the event to your Google calendar or store contact information into your phone.
How to Find Information About Your Surroundings
Google Lens can help you identify what is around you. Here's how you can use Google Lens to learn about your surroundings:
Open the Google Lens App
Point the camera at the item you want to identify
Tap the object
Touch the speak icon and state your question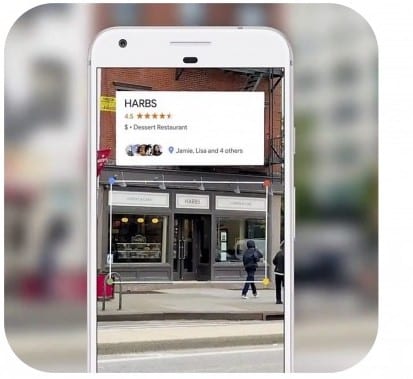 Try asking Google:
What is this?
How tall is this?
Where is this from?
Who painted this?
How old is this?
After you ask the question, Google Lens will report back its findings to provide a thorough answer to your question.
How to Translate Text
Google Lens can help you translate unfamiliar verbiage from menus, signs, art, and other sources. Here's how:
Take a photo or screenshot of the text you want to translate
Open the picture using Google Photos
Select the Google Lens icon in the bottom-right corner of your screen.
Tap the words you want to be defined or translated
The lens will analyze the photo and highlight all words that it recognizes. You can tap on each word to reveal its translation along with a brief summary.
If you select "Search Results" at the bottom, you will be directed to a Google search page to learn more information about the text.
How to Optimize for Google Lens
Google already accounts for 62.6% of web searches. Google Lens is growing its popularity and leading to more searches every day.
What is Google Lens used for? The app connects users with the information they want. For business owners, Google Lens can be used to reach new customers, expand brand recognition, and grow sales.
Google Lens scans the web for relevant information to send back to a user. It focuses largely on photos.
Those who want to use Google Lens to their advantage should focus on implementing optimized photos into their content.
Include Alt Text in Images
Images are worth 1,000 words, but only if they have been properly optimized.
Alternative text provides Google bots with information about visual content. Add text to your images so Google can determine if the images are relevant for what a user is searching for.
Alt tags do not have to be technical. They can be a simple sentence explaining what the image is.
Not only will alt text improve your Google Lens optimization, but it increases your website's overall SEO and user experience.
Supply Thorough EXIF Data
Exchangeable image file format (EXIF) is a file structure used to store digital images. It acts as a photo's fingerprint, with each image having a unique EXIF.
A photo's EXIF data supplies a lot of information, which is what Google Lens looks for. The embedded data includes the photo's
Date
Time
Camera model
Settings
Location
Copyright information
EXIF data helps Google Lens understand your photos. EXIF guides Google through understanding what your photos are and how they relate to what a user is searching for.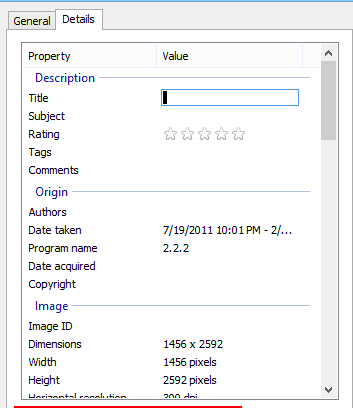 More precise and thorough EXIF data leads to Google connecting more users with your website.
Boost Your Business's SEO
Since its release in 2017, Google Lens has been reshaping how people discover information. An app that identifies objects allows people to expand their knowledge base and connect with more businesses than ever before. For business owners, ensuring optimal SEO is crucial if you want to take advantage of the opportunities Google Lens has created.
Our expert team of internet marketers is here to guide your business to success. Contact us to learn more about our top-notch digital solutions.