How To Get Really Awful Bathroom Remodeling Leads
Are you tired of spending hours scouring the internet for bathroom remodeling leads, only to end up with a list of unqualified prospects? Look no further, because I have found the solution to all of your problems: bad bathroom remodeling leads!
You may be thinking, "But Mike, why on earth would I want to buy bad leads? That sounds like a waste of money!" But hear me out. These leads may be bad, but they're also hilarious. You'll get a good (but painful) laugh out of the ridiculous requests, like "the ad said to see if I qualify for a free walk-in tub" or "I thought I was entering a contest to get a free bath remodel".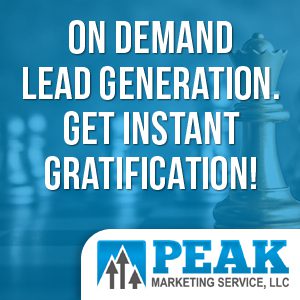 Not only will you get a painful chuckle out of these leads, but you'll also save time and money by not pursuing them. Plus, you'll feel better about your own marketing skills when you see the crazy things prospects are asking for.
But where can you find these bad leads, you ask? Look no further than Craigslist. The classifieds website is a goldmine for bad bathroom remodeling leads. You'll find everything from people looking for a "waterfall shower head" to "a toilet that plays music." What does it stop with craigslist? Not really. Every day we take phone calls from business owners who are frustrated after having purchased bottom-of-the-barrel leads from some of the biggest brand names that should've been trusted.
So, next time you're on the hunt for bathroom remodeling leads, don't just settle for the good ones. Buy some bad leads and have a good laugh. You'll be glad you did.
Disclaimer: This is a fictional article and it is not recommended to buy bad leads for any purpose. But for many of you, the story rings all so real. And yet, so many home pros keep going back to the same sources, buying the same leads, and expecting a different result. Well, we all know what they say about that……
Dump to Bad Leads – Step Up Your Game
How to Get High-Quality Bath Remodeling Leads
Okay. Let's assume you're not the guy that wants to chase after leaves that flat-out suck.
I frequently have discussions with people who know they need good sales leads, but they will do everything in their power to get them as cheaply as they can. My response is always the same. You have three clear objectives. Or at least you should.
You want high-quality bath remodel leads that convert to sales.
You want this investment to generate revenue.
You want your marketing cost to be as low as possible.
Let me ask you this. Is it realistic to accomplish the above three goals by finding the person with the least expensive leads?
Imagine as a bathroom remodeler you carry very high-end products that are absolutely beautiful. Now imagine a homeowner who thinks they can get a full bathroom to remodel from your company for around $3000. You might say it politely, but I am pretty sure you would find a non-combative way to tell them "you are out of your mind".
Sure, they might be able to go out and buy a very low-end shower, tub, and vanity from Lowes, and if they install it themselves, they might be able to pull that off around $3000. But let's be honest, the end result would not even come within a mile of what your end product would have been.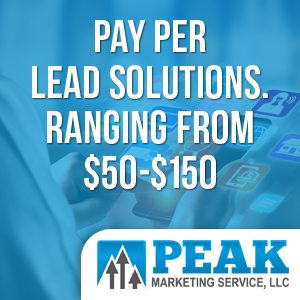 Welcome to our world. We don't sell cheap leads. We are not trying to compete with people that sell cheap leads. For the most part, there are two types of lead generation companies. There are those that deploy campaigns that are deceptive and generate low-quality leads, which means a lower CPL for you. Then there are those who want to be known for their quality, not their pricing. But strangely enough, if you're like most business owners, in the end, you discover that the more costly leads produce lower marketing cost, and require significantly less effort.
Smaller, home-improvement companies generally have to figure out how to do this themselves before they can find the budget to purchase them on demand.
There are several ways small companies can generate high-quality bathroom remodeling leads.:
Optimize your website for search engines: Make sure your website is optimized for search engines, so that it shows up on the first page of search results when people search for bathroom remodeling services in your area. Use relevant keywords, meta tags, and alt tags to improve your website's visibility.
Advertise online: Utilize online advertising platforms such as Google Adwords, Facebook, and Instagram to target homeowners who are searching for bathroom remodeling services in your area.
Network: Attend local networking events, such as chamber of commerce meetings and home shows, to meet potential customers and generate leads.
Referrals: Ask satisfied customers for referrals. Word-of-mouth is one of the most powerful marketing tools for any business, and it's no different for bathroom remodeling.
Leverage customer reviews: Encourage your satisfied customers to leave reviews on popular review websites like Yelp, Google, and HomeAdvisor. Positive reviews can build trust and credibility with potential customers.
Use lead generation services: Like Peak Marketing Service, there are many lead generation services that can help you find high-quality leads. These services use a combination of online marketing and data analysis to match your business with potential customers who are actively searching for bathroom remodeling services in your area.
Becoming one of the greats in your field is no simple feat. While following some expert tips can help you get off the ground, eventually that won't be enough to keep up with the competition and stay ahead of the curve – leveraging a lead generation company may become essential for continuing success along this journey.
There's a dilemma many face: focus on lead cost or the marketing budget? Sure, you can go after lower CPLs, but is that really worth it in the long run when your total investment costs more overall? Analyzing established success cases will show that keeping an eye on both metrics should be balanced – less expensive leads are great but don't let them add up to sky-high spending!
You can keep doing what you've always done and expect a different result, or you can reach out to our team today to see if we can help you.
COMPARE QUOTES