Grow Your Home Pros Business: Start, Scale, Exit
Today we are going to talk about building a business from day one all the way through the exit strategy. This post is packed with resources every entrepreneur should be looking at.
I remember back in the late 90s there was a small home improvement company named "Handy Home Improvements" founded by Jose, who was a skilled carpenter with a passion for home renovation. He started the company with the goal of providing top-quality roof, window, and siding installs backed with excellent customer service to homeowners in his community.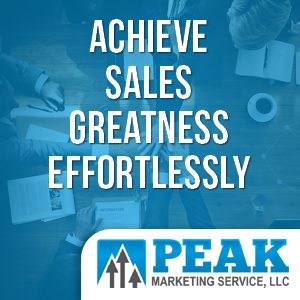 In the beginning, things were tough for Handy Home Improvements. Jose struggled to get the word out about his company, and it was hard to find new clients. He had a hard time competing with larger, more established companies in the area. Despite his best efforts, Jose found himself struggling to keep his business afloat.
However, Jose never gave up on his dream. He continued to put in long hours, working tirelessly to improve his skills and learn new techniques. He also started to focus more on building relationships with his clients, and on providing excellent customer service. But things really got going when Jose discovered he could buy home improvement leads on demand.
Slowly but surely, as Jose acquired more and more clients, word began to spread about the quality of Jose's work and his dedication to his clients. More and more homeowners began to seek him out for their home improvement needs, and his business began to grow.
As his business grew, Jose was able to expand his team, hiring skilled tradespeople who shared his passion for home renovation. Together, they continued to work hard, delivering top-quality work and excellent customer service to homeowners throughout the community.
In time, Handy Home Improvements became one of the most respected and sought-after home improvement companies in the area. Jose's hard work and dedication paid off, and he was finally able to achieve the success he had always dreamed of.
Scaling: The Problem All Growing Companies Will Face
As Jose grew he began to realize that as long as he was doing the labor his business would hit a roadblock. This is a common problem with growing home-improvement companies. They overly obsess with working in the business as opposed to working on or over the business. In their mind, they can't let the quality they deliver be diminished by employees.
One Book Undid 10 Years of Poor Business Development
Possibly the wisest thing Jose ever did for his business was to discover that he could no longer grow his business serving the role of an employee. It was time to take his business to the next level. Probably one of the greatest books ever written to help entrepreneurs solve this problem is The E Myth Revisited, by Michael Gerber. I have literally given this book to every entrepreneur I know. It is so simple that you'd have to wonder how you ever started your company without it. I am not kidding, it's a game-changer.
The E Myth Revisited walks you through the steps in the life of a business, from entrepreneurial infancy, through adolescent growing pains, to the mature entrepreneurial perspective, the guiding light of all businesses that succeed, and shows how to apply the lessons of franchising to any business, whether or not it is a franchise.
Finally, Gerber draws the vital, often overlooked distinction between working on your business and working in your business. After you have listened to
The E-Myth Revisited
, you will truly be able to grow your business in a predictable and productive way.
The moral of the story is that, no matter how tough the start if you stay true to your passion and never give up, you can achieve great things.
Advertising Tips: Give Consumers What They Want
In a recent survey, we asked homeowners what they look for in home improvement companies. Below, we share 11 tips that motivate homeowners to hire roofers, HVAC, and other home improvement professionals.
Quality of work: Homeowners want to know that the home improvement company they hire will do a good job and deliver high-quality work.
Price: Homeowners want to know that they are getting a fair price for the work being done and that the price is competitive with other companies in the area.
Professionalism: Homeowners want to work with companies that are professional, courteous, and respectful of their property.
Experience: Homeowners want to hire companies that have experience in the specific type of work they need to be done, and that have a good reputation in the community.
Licensing and insurance: Homeowners want to work with companies that are properly licensed and insured, to ensure that they are protected in case of any accidents or damage.
Customer service: Homeowners want to work with companies that provide good customer service, and that is responsive to their needs and concerns.
Guarantees and warranties: Homeowners want to know that the work being done is backed by guarantees or warranties so that they can be sure that the work will be done properly and will last.
Transparency: Homeowners want to work with companies that are transparent about their costs, materials, and process, so that they can have a clear understanding of what they are paying for.
Communication: Homeowners want to work with companies that keep them informed throughout the process, and that are easy to reach if they have questions or concerns.
Timeliness: Homeowners want to work with companies that are reliable and punctual, and that can complete the work in a timely manner.
Handling Complaints: This one will shock most of you. Homeowners are not usually threatened by the volume of complaints companies have. What homeowners really care about is how you resolve complaints. We understand that any company that's been around for a while and does lots of business is certainly going to have a number of complaints. Maybe some shingles blew off that new roof you installed. Maybe the HVAC unit stopped working after just one month. Homeowners wanna know what did you do about it. Did you honor the warranty? Did you make good on the complaint?
5 Places Home Pros Advertise That Aren't What They Used to Be
Be it HVAC installation leads or bathroom remodeling leads, Home pros need to figure out where to advertise and be careful not to over-invest in medians that aren't what they used to be. It's important to note that we did not say advertising mediums that no longer work. They can, and still do if done correctly. Below, we are listing five places where home pros advertise that are not what they used to be, but still should be considered as part of your overall marketing plan.
Yellow pages: With the rise of online search engines and directories, fewer people are turning to physical phone books for business information.
Print newspapers: With the decline of print media and the shift to digital news sources, print newspapers have become less effective for reaching audiences.
Radio: With the rise of streaming services and podcasting, traditional radio has become less effective for reaching audiences, especially the younger demographic.
TV commercials: As more people are cutting the cord and moving away from traditional TV, TV commercials are becoming less effective.
Cold calling: Cold calling is an interruption-based method of advertising, which can be seen as intrusive, and more people today prefer to research and find information on their own rather than being contacted unsolicited.
10 Creative Hooks to Get People to Respond to Ads
I can't tell you how many times I've seen home improvement, companies advertise with absolutely no call to action. Many people refer to these has "hooks". Every ad should come with some type of call to action to motivate buying decisions. Here are a few examples of factor advertising hooks:
"Limited time offer: respond now before it's too late!"
"$1000 Off a Full Roof Replacement. Offer Expires March 15, 2023"
"Solve your biggest problem in just minutes with our product/service"
"No Payment For 12 Months – Free Installation"
"Get a free [product/service/consultation] when you sign up now"
"Join the [number] satisfied customers who have already improved their [insert benefit]"
"Revolutionary [product/service] now available – be the first to try it"
"Say goodbye to [problem] forever with our [product/service]"
"Limited stock alert: only [number] available at this price"
"Buy 3 Windows Get 1 Free"
The Exit Strategy | Set Your Business Up To Sell as a 10x Multiple
All businesses should be built in a way that gives you an exit strategy.
I think the absolute best conference I've ever attended to grow my business was one in Austin, TX in 2021. This was a four-day mastermind class hosted by Roland Fraiser, a straight-up serial entrepreneur. Here I got to meet Marcus Lamonis, Kendra Scott, Richard Branson, and several billionaires who all shared their stories about how they started and scaled their businesses, then grew through acquisitions, and eventually sold for as much as a 100x multiple. If you've got $10,000 to invest, I would highly recommend giving them a look. Click here for information. There is no book, no video, no blog post, and no substitute for a class like this.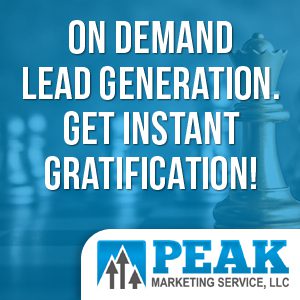 When you start or acquire a business, there's a ton of effort that goes into running it, growing it, scaling it, and in the end, ultimately selling it. According to Fraizier;

When you sell your business, you get to realize the full Transferrable Value.

Transferable Value is the third component of our SPV Model, which includes:

#1. Leveraged Sales: Sales are always good, but we don't want to have to find sales one or two at a time. We want leveraged sales that can be attained consistently and in volume.

#2. Bankable Profits: It's nice to make profits, but if you can't put them in the bank and you're always reinvesting them into the business, then that can pose some real challenges.

#3. Transferable Value: When you have the ability to transfer the value that you've built in your business, you have the ability to be fundable or consider a profitable exit.

Having leveraged sales and bankable profits is critical because it gives you momentum, but the transferable value is what gives you optionality and the power to raise money in several different ways, reposition your operations, or consider selling if the time is right. In short, you have choices, and the people with the most choices tend to be the people who win.
The Build-Up Phase
Again, there's absolutely no way you could cover all of the in and outs of scaling and exiting businesses in a blog post, but here are a few tips to take into consideration, that may be a helpful start so you can sell your business as a 10x multiple, or more.
Develop a strong brand: A strong brand helps to differentiate your business from competitors and establishes trust and credibility with customers.
Build a sustainable business model: A 10x multiple requires a business that is able to generate consistent, predictable revenue streams. This can be achieved through a diversified customer base, recurring revenue, and a strong sales pipeline.
Establish a reputation for excellence: Your business should have a reputation for delivering high-quality products or services, excellent customer service, and a positive customer experience.
Build a strong team: A 10x multiple requires a business that is able to scale, which means that you need a team that is capable of taking on more responsibilities as the business grows.
Invest in technology: Investing in technology can help to automate processes, increase efficiency, and improve your business's ability to scale.
Build a loyal customer base: A loyal customer base will be more likely to continue doing business with you, even if you raise prices, and they can also be a valuable source of referrals.
Create a strong online presence: A strong online presence can help to attract new customers, build trust, and establish your business as a thought leader in your industry.
Develop a long-term strategy: A 10x multiple requires a business that is able to grow and adapt over time, so it's important to have a long-term strategy in place that takes into account market trends and future opportunities.
Have financial discipline: A 10x multiple requires a business that is able to generate healthy profit margins and cash flow, so it's important to have the financial discipline and to be able to accurately track and analyze your financial performance.
Create a sense of urgency: A sense of urgency can help to motivate potential buyers to act quickly, which can help to increase the multiple you are able to achieve when selling your business.
If you found any of this information helpful, please be sure to like and comment below. Follow us for lead generation tips and marketing advice.
Article Resources: