How to Ethically Get Free Roofing Leads on Your Website
Today I'm going to explain how you can get free roofing leads on your OWN website and easily grow your business by $200,000 in 2023.
It's almost shocking as to how many people don't realize they can ethically get free roofing leads from their website. For that matter, the same applies to replacement windows, plumbing, HVAC, and basically any home improvement industry.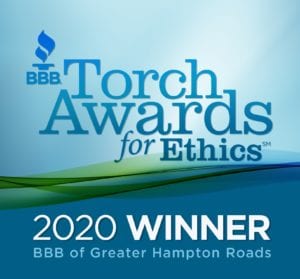 No, I'm not saying getting roofing leads on your website doesn't require a little bit of heavy lifting on your end. It will. But I want you to consider this very simple math:
100 Leads = 20 Sales = $200,000 in new annual revenue.
I know what you're thinking. That sounds too good to be true. But is it really? Let's break that down a little deeper.
All we're talking about here is LESS THAN 2 leads a week.
That's right, producing 1.9 leads per week results in 100 leads at the end of the year.
Can you close 20% of your own exclusive leads? If you're like most roofing companies, you're probably going to be able to close 20% of your leads. And remember, these are not leads you shared with five other companies. These are not leads you acquired through some shady marketing program offering government discounts, or contests to see if they could win a free roof.
These are exclusive leads. That's as good as the lead gets.
Now let's say your average full roof replacement runs $10,000. You just grow your business by $200,000 and then only required you to get 1.9 leads a week.
I'm trying to illustrate that you can achieve big results with just a pinch of leads. Remember, getting leads to your website is a long-term game with a massive return over time.
There are several ways to optimize a roofing website, including the following:
1-Conduct keyword research to determine the terms and phrases that people are using to find roofing services in your area. Use these keywords in your website's content, meta tags, and page titles to make your site more visible to search engines. Try tools like AHREFS.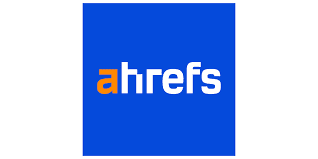 2-Optimize your website's design and layout for both users and search engines. Make sure it's easy to navigate and that the content is well-organized and easy to read. These days google, pays very close attention to the user's experience. Make sure the user can navigate your site easily.
3-Create high-quality, unique content that provides value to your visitors. This can include blog posts, articles, case studies, and customer testimonials. This is stuff you can have someone do in-house or you can easily outsource.
4-Build high-quality backlinks to your website from other reputable sites in your industry. This can help to boost your site's visibility in search engine results. I know what you're thinking. You're thinking link building is expensive. And that's true, but there are some very simple link-building techniques that are extremely effective that you can do that will certainly be good enough to acquire two leads a week. For example:
If you donate money to a charity, ask them if they will mention you on their website and link to you.
If you're a member of the BBB, Chamber of Commerce, or any other networking group, ask them for a link to your website.
Make sure your business has social media pages. LinkedIn, Facebook, YouTube, etc. These all allow you to get a free link to your website.
Do you know anyone on the website? Do a link exchange.
5-Make sure your website is mobile-friendly and fast-loading. Many people use their smartphones to browse the web, and a mobile-friendly site can help to improve your search engine rankings. If you're in the home improvement space, chances are most of your website visitors are using their phones. Part of googles algorithm to determine who ranks will be rather not your website is mobile friendly. Google offers this free tool to test your website load times. Just enter your website and click a button and you'll get the answers are looking for.
6-Use structured data/ schema markup to give search engines more information about your business. Schema markup, also called structured data, is the language search engines use to read and interpret the content on your pages. It's basically semantic vocabulary (code) that makes it easy for search engines to characterize and categorize the content of web pages.
7-Create a Google My Business listing and make sure your business information is accurate and consistent across all directories. I've seen cases where people generated 2 to 3 leads a week simply by doing this alone.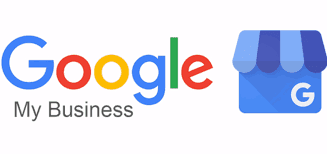 8-Create a customer reviews page and encourage your happy customers to leave a review on google review, Facebook, and other review platforms.
9-Finally, monitor your website's analytics (try Google Analytics) to see how it's performing and make adjustments as necessary.
These are steps that any company can use to generate roofing leads. So remember, wow two leads per week may not sound like much, but it's enough to build your business by nearly a quarter million dollars. Now imagine increasing that number to 10 or even 20 leads a week. Climbing to those numbers might not be as easy as a few tweaks on your website without the help of a professional SEO company. However, you can certainly always purchase exclusive leads from companies that run campaigns branded around your business.
GET EXCLUSIVE ROOFING LEADS
5 Tips To Get Visitors To Request a Quote on Your Website
Optimizing your website makes it easy to get eyeballs and traffic on your website. Unfortunately, while some people are able to get traffic to their websites, they fail to get them to convert to leads. Here are five tips to help you get your website visitors to request a quote once they get to your website:
Make the form short and simple: Keep the number of fields to a minimum and only ask for essential information. This will make the form less intimidating and encourage more people to complete it.
Clearly explain the benefits: Let visitors know how filling out the form will benefit them, such as a free estimate or consultation.
Use persuasive language: Use language that encourages visitors to take action, such as "Buy Now, Pay Next Year" or "Find out how much you can save."
Offer incentives: Consider offering a discount or special promotion for visitors who fill out the form.
Add trust elements: Add trust badges (i.e. BBB), testimonials, and other elements that build confidence in your brand and the security of the form.
These simple steps can oftentimes double if not triple your click-to-lead ratio.