Tips to get Leads on a Budget, Avoid Mistakes, and Get Instant Results
Starting and growing a business can be a challenging and expensive endeavor, but it is possible to make progress on a budget. Here are 10 easy ways to grow any business on a budget:
Utilize social media platforms: Social media is a cost-effective way to reach a large and targeted audience. Create business accounts on popular platforms like Facebook, Instagram, and LinkedIn to share updates, engage with customers, and promote your products or services.
Leverage content marketing: Content marketing involves creating and sharing valuable, relevant, and consistent content to attract and retain a clearly defined audience. This can be done through a blog, email newsletter, or social media posts.
Partner with other businesses: Collaborating with complementary businesses can help you tap into their customer base and expand your reach. Consider offering joint promotions or cross-promoting each other's products or services.
Attend local events: Participating in local events and trade shows can help you connect with potential customers and build your brand awareness.
Offer excellent customer service: Providing excellent customer service can help you retain existing customers and attract new ones through word-of-mouth recommendations.
Build an email list: An email list allows you to stay in touch with current and potential customers, and it's an easy and cost-effective way to promote your business.
Optimize your website for search engines: Ensuring that your website is optimized for search engines can help you attract organic traffic and improve your search engine rankings.
Utilize referral programs: Referral programs incentivize your existing customers to refer friends and family to your business, which can help you acquire new customers at a lower cost.
Use paid advertising sparingly: While paid advertising can be effective, it can also be expensive. Consider using it sparingly and testing different platforms and targeting options to find the most cost-effective approach.
Seek out low-cost resources: There are many low-cost or free resources available to help you grow your business, such as business planning tools, marketing templates, and educational webinars.
By implementing these strategies, you can effectively grow your business on a budget and achieve your goals without breaking the bank.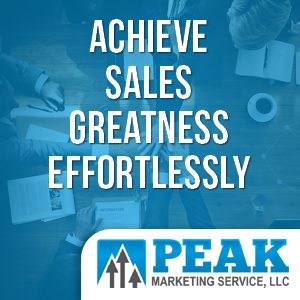 3 Deadly Advertising Mistakes to Avoid
Advertising is a crucial element of any business's marketing strategy, as it helps to promote products or services to potential customers and drive sales. However, it is also easy to make mistakes that can ruin an otherwise effective advertising campaign. Here are three of the deadliest mistakes you should avoid making in your advertising efforts:
Not knowing your target audience: One of the biggest mistakes you can make in advertising is not having a clear understanding of who your target audience is. Without this knowledge, you can't create an effective advertising campaign that resonates with your audience and drives conversions. To avoid this mistake, it is important to conduct market research to identify your target audience and understand their needs, wants, and preferences.
Failing to create a strong call-to-action: A call-to-action (CTA) is an essential element of any advertising campaign, as it encourages potential customers to take a specific action, such as making a purchase or visiting your website. If your CTA is weak or non-existent, you'll struggle to drive conversions and generate leads. To avoid this mistake, make sure your CTA is clear, concise, and compelling.
Ignoring the importance of mobile optimization: With the increasing use of mobile devices to browse the internet, it is crucial to ensure that your advertising efforts are optimized for mobile. If your website or landing pages are not mobile-friendly, you risk alienating a significant portion of your audience and losing potential customers. To avoid this mistake, make sure your website is mobile-responsive and that your ads are properly formatted for mobile devices.
By avoiding these three mistakes, you can create an effective advertising campaign that resonates with your audience and drives conversions. Remember, it is always better to take the time to carefully plan and execute your advertising efforts rather than rushing into a campaign that could ultimately be a failure.
Get Leads on Demand The Easy Way
Many businesses seek instant gratification solutions and want to get leads on demand. Be it roofing leads, replacement window leads, or leads for business-to-business, you can instantly and quickly get leads on demand by working with professional lead generators.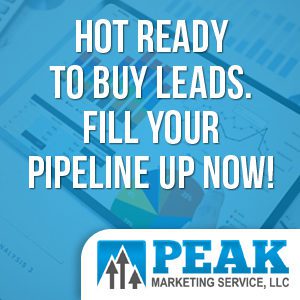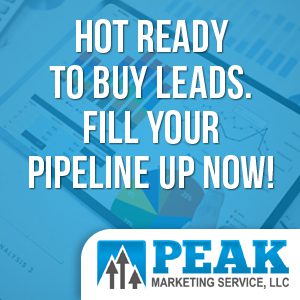 Purchasing leads on demand can be a useful strategy for businesses looking to quickly and efficiently acquire new customers. Here are some steps to follow when buying leads on demand:
Determine your target audience: Before you start looking for leads, it's important to know exactly who you want to target. Consider factors such as demographics, location, and interests when defining your target audience.
Research lead generation companies: There are many companies that specialize in generating leads for businesses. Do your due diligence and research multiple companies to find one that fits your needs and budget.
Determine your budget: Lead generation can be a costly endeavor, so it's important to set a budget before you start buying leads. Consider factors such as the cost per lead and the volume of leads you need.
Evaluate the quality of the leads: Not all leads are created equal. Make sure to thoroughly evaluate the quality of the leads being offered by the lead generation company. This may involve asking for sample leads or reviews from other customers.
Test the leads: Before committing to a large batch of leads, it's a good idea to test a smaller batch first. This will allow you to see how well the leads convert and whether they are worth the investment.
Follow up on leads promptly: Once you have purchased leads, it's important to follow up with them as soon as possible. The longer you wait, the less likely they are to convert into paying customers.
By following these steps, you can effectively purchase leads on demand and increase your customer base.
LEARN MORE