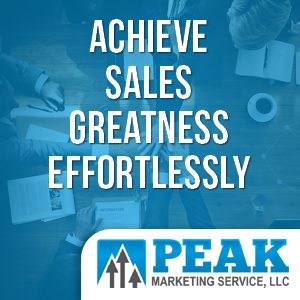 What are the 4 Growth Strategies for Small Businesses?
Small businesses often face the challenge of how to grow and expand their operations in a sustainable and profitable way. There are several strategies that small businesses can use to achieve growth, and here are four of the most effective ones:
Diversification: Diversification involves expanding the range of products or services that a small business offers. By diversifying, a small business can reduce its reliance on a single product or service, which can be risky if demand for that product or service declines. Diversification can also help a small business tap into new markets and customer segments, which can drive growth.
Market expansion: Market expansion involves entering new markets, either domestically or internationally. This can be a effective growth strategy for small businesses that have a product or service that is in demand in other countries or regions. Expanding into new markets can help a small business reach a larger customer base and increase its revenues.
Acquisitions: Acquiring other small businesses can be a way for a small business to quickly expand its operations and gain new customers, products, and resources. However, acquisitions can be risky, and it's important for small businesses to carefully consider the potential costs and benefits before proceeding with an acquisition.
Partnerships: Partnerships with other businesses, either as a supplier or a distributor, can be a way for a small business to access new customers and markets. Partnerships can also provide small businesses with access to resources, such as funding or technology, that they might not have on their own.
Overall, the key to successful growth for small businesses is to carefully consider the options available and choose the strategy that best fits the business's goals and resources. By carefully planning and executing a growth strategy, small businesses can expand their operations and increase their profitability.
7 Common Stages Business Will Experience (some good, some not so good)
Growth is an essential part of any business, and it typically follows a predictable path with seven distinct stages. Understanding these stages can help businesses plan for and navigate the challenges and opportunities that come with each stage of growth. Here are the seven stages of growth:
Start-up: This is the initial stage of a business, where the focus is on getting the business off the ground and establishing a customer base. At this stage, the business is likely to be small, with a limited product or service offering and a limited number of employees.
Survival: In the survival stage, the business has established itself and is generating revenue, but it is still struggling to break even. The focus at this stage is on maintaining the business and ensuring that it has the resources it needs to continue operating.
Success: In the success stage, the business is generating profits and has a solid customer base. The focus at this stage is on expanding the business, either through diversification or market expansion.
Expansion: In the expansion stage, the business is growing quickly and may be entering new markets or launching new products or services. The focus at this stage is on managing the rapid growth and ensuring that the business has the resources it needs to support its expansion.
Maturity: In the maturity stage, the business has reached a point of stability and is no longer experiencing rapid growth. The focus at this stage is on maintaining the business's profitability and maximizing its efficiency.
Decline: In the decline stage, the business is no longer growing and may be experiencing declining profits. The focus at this stage is on finding ways to turn the business around and return it to growth.
Renewal: In the renewal stage, the business has undergone significant changes and has returned to a state of growth. The focus at this stage is on building on the business's renewed success and positioning it for future growth.
Understanding these stages of growth can help businesses anticipate and prepare for the challenges and opportunities that come with each stage. By effectively managing the growth of their businesses, entrepreneurs can position their companies for long-term success.
Growing a business is no easy task, but it is something that can be achieved with dedication and hard work. If you are looking to grow your business 10X, here are a few strategies that you can consider implementing:
Focus on customer satisfaction: Your customers are the backbone of your business and you should do everything you can to ensure that they are happy and satisfied with your products or services. This can include offering excellent customer service, following up on complaints, and going above and beyond to meet their needs.
Invest in marketing: Marketing is crucial for any business looking to grow and expand. Consider investing in a variety of marketing strategies, including social media marketing, content marketing, email marketing, and paid advertising.
Diversify your product or service offerings: By diversifying your offerings, you can attract a wider range of customers and increase your revenue streams. For example, if you own a bakery, you could consider offering catering services or hosting cooking classes.
Collaborate with other businesses: Partnering with other businesses can help you reach a larger audience and expand your reach. Consider reaching out to complementary businesses to see if there are any opportunities for collaboration.
Expand your online presence: With the rise of e-commerce, it's important to have a strong online presence. This includes having a website, an active social media presence, and utilizing online marketing strategies.
Hire top talent: Your team is essential to the success of your business, so it's important to hire top talent. Look for individuals who are skilled in their field, have a passion for your business, and are willing to go the extra mile to help your business grow.
Seek out new opportunities: Look for ways to expand your business and take advantage of new opportunities. This could include exploring new markets, introducing new products or services, or partnering with other businesses.
Growing your business 10X is no easy feat, but with dedication, hard work, and the right strategies, it is possible. By focusing on customer satisfaction, investing in marketing, diversifying your offerings, collaborating with other businesses, expanding your online presence, hiring top talent, and seeking out new opportunities, you can set your business on the path to growth and success.
What's a Good Strategy to Exit a Business?
Exiting a business can be a difficult decision, but it is often necessary for various reasons such as retirement, moving on to a new venture, or personal circumstances. Serial entrepreneurs seek to exit their business for a 10 to 50 X multiple. Typically these are businesses that have very large and steady, recurring revenue streams. For many small businesses, the exit strategy looks a little different.
Here are a few strategies to consider when it comes to exiting a small business:
Plan ahead: Exiting a business is not something that can be done overnight, so it's important to start planning ahead. This includes setting financial goals, determining a timeline for exit, and considering potential buyers or successors.
Sell the business: One option for exiting a business is to sell it to a third party. This can be a good option if you are looking for a quick exit and have a strong, profitable business. It's important to consult with a business broker or attorney to ensure that the sale is handled properly.
Transfer ownership to a family member or employee: If you have a family member or employee who is interested in taking over the business, transferring ownership can be a good option. This can ensure that the business continues to thrive and preserve your legacy.
Shut down and liquidate assets: If you are unable to find a buyer or successor, shutting down and liquidating the business' assets may be necessary. This can be a difficult decision, but it is important to be realistic about the potential for the business to continue to be profitable.
Consider your retirement plan: Exiting a business also means planning for your retirement. Make sure to consult with a financial advisor to determine how much you will need to live comfortably in retirement and consider how the sale or transfer of the business will impact your retirement savings.
Exiting a business is a major decision that requires careful planning and consideration. By planning ahead, exploring your options for selling or transferring ownership, and considering your retirement plan, you can ensure a smooth and successful exit from your business.
A major key to a successful exit in finding a buyer is getting your business to generate repeating revenue for subscriptions, memberships, monthly renewals etc.
Be sure to follow us, some more information about business growth and lead generation.