19 Easy Ways to Generate HVAC Leads
There are many ways HVAC companies can generate quality sales leads. Here are 19 easy methods to start generating HVAC leads immediately.
Network with other professionals in the industry. Attend industry events, join trade organizations, and collaborate with other contractors and service providers. These connections can lead to referrals and new business opportunities.
Use online marketing techniques to reach potential customers. This can include creating a website, optimizing it for search engines, and using social media to connect with potential customers.
Offer maintenance contracts to your existing customers. These contracts can provide a steady stream of revenue and help build long-term relationships with your clients.
Partner with local businesses. Offer discounts or promotions to employees of local businesses in exchange for referrals.
Run promotions or special offers to attract new customers. This could include discounts on new installations, free estimates, or other perks.
Use direct mail or email marketing to reach out to potential customers in your area. Make sure to target your marketing efforts to the specific needs of your audience.
Consider offering financing options to help customers afford your products and services.
Host educational events or workshops for homeowners or businesses to teach them about the importance of proper HVAC maintenance and how your company can help.
Consider offering energy audits or other specialized services to help customers save energy and money. This can help you stand out from the competition and attract new business.
Offer free consultations or assessments to potential customers. This can help you identify their specific needs and tailor your sales pitch to their individual situation.
Use customer testimonials and reviews to your advantage. Collect positive reviews from satisfied customers and use them to promote your business and attract new leads.
Participate in community events and sponsor local sports teams or organizations. This can help increase your visibility and build positive associations with your company.
Utilize search engine advertising to reach potential customers who are actively searching for HVAC services online.
Consider offering a referral program to incentivize your current customers to bring in new business.
Utilize targeted online advertising to reach specific demographics or groups that may be interested in your products or services.
Partner with other companies or organizations that serve similar customer bases to cross-promote each other's services.
Use retargeting ads to stay top-of-mind with potential customers who have visited your website but haven't yet converted into a lead.
Utilize video marketing to showcase your products and services and explain the benefits to potential customers.
Create a strong presence on online business directories and review sites to make it easy for potential customers to find and learn more about your company.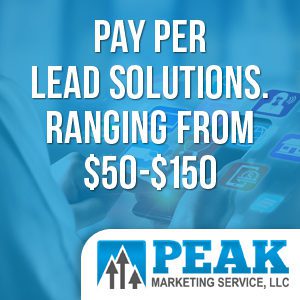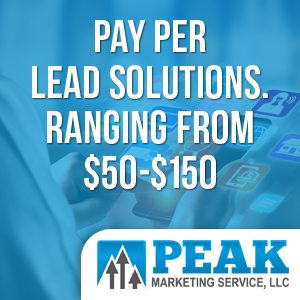 Save Time: Get HVAC Leads on Demand From Online Lead Aggregators
Using lead aggregators to generate sales leads can be beneficial for an HVAC company in several ways:
Time-saving: Lead aggregators do the legwork of finding potential customers for your business, saving you time that you can spend on other tasks.
Cost-effective: HVAC lead aggregators often charge a fee for their services, but this can be less expensive than other forms of marketing, such as advertising or cold calling.
Targeted leads: Lead aggregators can help you identify leads that are most likely to be interested in your products or services, which can increase your chances of making a sale.
Wide reach: Sales lead aggregators can help you reach a wider audience than you might be able to on your own, potentially increasing your customer base.
Convenience: Lead aggregators provide a convenient way to access sales leads, as all of the leads are collected in one place and can be easily accessed and managed.
Overall, using lead aggregators can be an effective way for an HVAC company to generate sales leads and grow its business.