1 Technique to Producing Content That Generates Traffic (and MONEY) Every Time (Video Below)
Unlock the Power of Content with Peak Marketing Service, LLC
Greetings Business Innovators and Entrepreneurs,
Are you tired of investing countless hours into website content only to hear the echo of virtual silence on Google? What if you could capture the spotlight on search engines, draw a flood of traffic to your site, and turn that attention into a steady stream of sales leads? Peak Marketing Service, LLC has cracked the code, and we're eager to share the game-changer with you.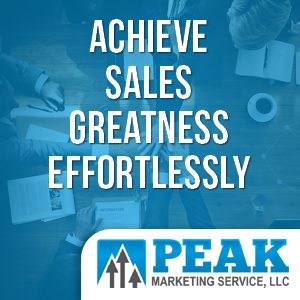 Introducing our latest resource: a dynamic video guide crafted to transform your content strategy and ensure your business doesn't just appear on Google — it stands makes money. This isn't just theory; it's a proven technique that's been our secret weapon in generating over 4.5 million leads across more than 100 industries. And the best part? It's astonishingly simple.
Our method leverages a powerful tool known as AHREFS, and requires barely an hour of your time to implement. Yet, the results are anything but basic. We're talking about real, measurable impact on your bottom line. Picture this: a snowball of web traffic and generate leads that grows bigger with each passing month, all because you took a small step to fine-tune your approach with our guidance.
Before you dive in, a heartfelt note from us at Peak Marketing Service, LLC: We've packaged this gem without the frills. The video you're about to watch was created on the fly — it's raw, it's real, and it's ready to revolutionize the way you think about content creation. We skipped the fancy production to deliver you straight value, because at the end of the day, it's not about the glitz — it's about growth. And to be clear, it doesn't matter what industry you are in, it will work. Quickly generate roofing leads, answering service leads, copier leads, etc.
Time To Make $$$
Embrace the technique we're about to share, and you won't just be saving time; you'll be consistently filling your pockets. What we're offering is more than a strategy; it's a sustainable promise of compounding returns.
So, without further ado, let's turn the page to your next chapter of business success. Press play, let the insights sink in, and prepare to see a significant shift in your online presence and sales figures.
Welcome to a brighter, busier, and more profitable online world with Peak Marketing Service, LLC.
To Your Success,
Mike Cynar