Viral Marketing 101: The Strategies Behind Today's Most Shared Campaigns
In the digital age, one thing we at Peak Marketing Service has discovered is than when content can be shared with the click of a button and reach millions within minutes, marketers are capitalizing on the power of virality. Viral marketing, the strategic effort to make content or campaigns spread like wildfire across the internet, has become a pivotal tool in the modern marketing arsenal. In this article, we'll delve into the strategies behind today's most shared campaigns, highlighting what makes them tick and how brands can tap into the viral goldmine.
1. Understanding the Essence of Virality
Before diving into the strategies, it's vital to understand the essence of virality. Viral content resonates with viewers on a profound level, often triggering emotions, relatability, or offering unprecedented value. Here's a real life story about a piece of content that went viral:
The "Distracted Boyfriend" Meme
Content Description:
The "Distracted Boyfriend" meme features a stock photo of a man turning around to check out another woman, while his girlfriend looks at him disapprovingly. This image quickly became a favorite on social media and was used to represent various situations where someone is being tempted by something new despite already having something good.
Why It Went Viral:
Relatability & Versatility: The meme's premise is universally understood — being tempted by something new or being distracted from one's current situation. This basic narrative allowed for a wide range of applications across different topics and scenarios, making it adaptable to countless jokes and messages.
Simplicity: The meme's visual simplicity made it easy to understand at a glance, an important factor in the fast-scrolling world of online content.
Participation: As with many successful memes, the format encouraged participation. Users could easily modify the meme's text to fit their unique scenarios or narratives, leading to a cascading effect of virality as more and more variations appeared.
Humor: Many of the adaptations of the meme were humorous, and humor is a powerful driver of shareability on social media.
Source:
The original stock photo was taken by photographer Antonio Guillem and was available on Shutterstock with the title "Disloyal man walking with his girlfriend and looking amazed at another seductive girl." However, its transformation into a viral meme largely took off on platforms like Reddit and Twitter in 2017.
Reference: Know Your Meme's entry on "Distracted Boyfriend" provides a comprehensive look at its origins and journey to virality.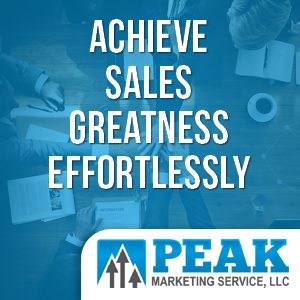 2. Elicit Strong Emotions
People share content that moves them. Whether it's laughter, surprise, sadness, or joy, campaigns that elicit strong emotions are more likely to be shared. Consider Dove's "Real Beauty" campaign, which sparked conversations about beauty standards and self-acceptance, touching a raw nerve and inspiring many to share.
3. Tap into Current Trends and Pop Culture
Brands that can seamlessly weave their message into trending topics or popular culture narratives enjoy a higher shareability factor. The key is to be timely, relevant, and authentic. Oreo's quick thinking during the 2013 Super Bowl blackout with their "You can still dunk in the dark" tweet is a classic example.
To harness the power of current trends and pop culture, you first need to be an active consumer of media. Regularly monitor platforms like Twitter, TikTok, and Instagram to identify emerging trends. Utilize tools like Google Trends or BuzzSumo to track popular topics. Once you've pinpointed a trend, assess its relevance to your brand or message. Remember, forced or inauthentic associations can backfire. If there's a natural fit, creatively weave this trend into your content, ensuring it aligns with your brand voice.
Engaging with influencers or content creators native to a trend can lend authenticity and extend reach. Collaboration allows for a fresh perspective and taps into an existing engaged audience. Always be timely; pop culture moves swiftly, and yesterday's trend can quickly become today's old news. Lastly, encourage audience interaction. Whether it's through comments, shares, or creating their own versions, audience engagement amplifies visibility. By staying attuned to cultural pulses and seamlessly integrating them into your strategies, you can resonate more deeply with audiences, fostering shareability and relevance.
4. Engage with Interactive Content
Interactive content like quizzes, polls, and challenges encourage user participation, amplifying engagement and shareability. The success of the "Ice Bucket Challenge" for ALS awareness was unprecedented, largely because it involved audience participation on a massive scale.
5. Collaborate with Influencers
Influencers come with built-in audiences that trust their opinions and recommendations. Collaborating with them can amplify reach and lend credibility. The explosive virality of campaigns like Nike's collaboration with Colin Kaepernick can be attributed in part to leveraging influential figures.
Collaborating with Influencers in Viral Marketing
Understanding the Landscape: In the digital age, influencers range from celebrities with millions of followers to micro-influencers who have a niche but engaged audience. Their reach spans platforms such as Instagram, YouTube, TikTok, and newer entrants like Clubhouse and Koji. The key is identifying the right influencer that aligns with your brand ethos and message.
Authenticity is King: Consumers are savvy. They can sense when a collaboration is forced or purely transactional. Brands should seek influencers who genuinely resonate with, use, or could benefit from their product or service. Authentic partnerships yield content that feels genuine, leading to higher audience trust and engagement.
Co-create Content: Rather than handing a script or rigid guidelines, co-creating content with influencers can yield more organic results. Influencers understand their audience best; allowing them creative freedom often results in content that's more engaging and sharable.
Opt for Long-Term Relationships: Instead of one-off campaigns, consider building long-term relationships with influencers. This creates a consistent brand narrative and deepens the bond between the influencer, their audience, and your brand.
Leverage Multiple Platforms: While an influencer might be prominent on one platform, they likely have a presence on others. Collaborate across multiple platforms to maximize reach. For example, a YouTube video can be promoted with snippets on Instagram, behind-the-scenes on TikTok, and discussions on Clubhouse.
Track and Optimize: Use analytics to gauge the success of your influencer collaborations. Track metrics like engagement rate, conversion rate, and overall reach. Feedback and data can guide future collaborations and help refine your influencer marketing strategy.
Ensure Transparency: With increasing scrutiny on influencer marketing, ensure all partnerships maintain transparency. Adhering to guidelines, such as using "#ad" or "#sponsored" tags, is crucial to maintain trust.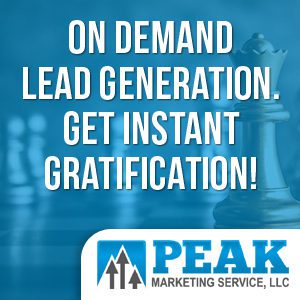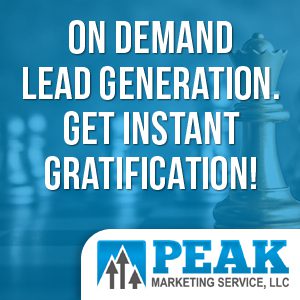 Influencer collaborations, when done right, can be a goldmine for viral marketing. The blend of an influencer's authenticity with a brand's message can create compelling content that audiences eagerly consume and share. As with any strategy, constant iteration, learning, and adapting to the evolving digital landscape are essential.
6. Craft Relatable Narratives
People share what they relate to. Creating content that mirrors everyday experiences or common struggles can resonate deeply with audiences. Ads like Google's "Loretta", which told a touching story of an elderly man using technology to remember his late wife, pull on universal heartstrings.
7. Make Sharing Easy and Rewarding
Technical considerations matter. If content is hard to share, it won't go viral. Platforms that allow for easy sharing, coupled with incentives (like giveaways or contests for those who share), can exponentially increase virality.
8. Offer Value
How-to guides, educational videos, and informative infographics offer value that audiences appreciate. If your content can solve a problem or answer a question, it's primed for sharing. Tasty's quick food recipes are a testament to this – easy, valuable, and highly shareable.
Offering Value in Viral Marketing
Understanding Value-driven Content: In an era saturated with information, audiences are drawn to content that provides tangible benefits. Value-driven content educates, solves problems, or enhances the knowledge or skills of the viewer. The aim is to move beyond mere entertainment, making the content indispensable to the user.
Identify Pain Points: Start by understanding your target audience's challenges. What are they struggling with? What questions are they asking? Tools like Quora, Reddit, or Google's "People Also Ask" feature can provide insights into common queries or concerns in your niche.
Create Comprehensive Solutions: Avoid superficial coverage. Instead, aim for depth and thoroughness. Comprehensive guides or detailed solutions are more likely to establish your brand as an authority, encouraging users to return and share your content.
Optimize for Search: Content that offers value often aligns with search queries. Optimize your content for search engines to increase its discoverability. This includes using relevant keywords, meta descriptions, and high-quality backlinks.
Use Visual Aids: Visual content, like infographics or step-by-step videos, can simplify complex information, making it easily digestible. Platforms like Pinterest or YouTube are excellent for sharing visual how-tos and guides.
Keep Content Updated: Value-driven content often serves as a reference. Regularly updating it ensures it remains relevant and continues to address current challenges or questions.
Encourage User Interaction: Create opportunities for users to engage with your content. This could be through Q&A sessions, webinars, or interactive quizzes. Interaction not only increases engagement but can provide feedback to further refine your content.
Leverage User Testimonials: Showcase real-life examples or testimonials of individuals who benefited from your content. Success stories validate your content's efficacy and can inspire others to share.
Create Shareable Assets: Within your valuable content, incorporate elements designed for sharing. For instance, a standout infographic within a blog post or a catchy phrase within a video can be shared as standalone pieces, further amplifying reach.
Offering value goes beyond just producing content; it's about genuinely enriching the lives of your audience. When content becomes a tool that empowers, educates, or solves, it inherently possesses the potential to go viral. By consistently delivering value, brands can establish trust and loyalty, turning casual viewers into ardent advocates.
9. Ensure High-Quality Production
While virality often feels spontaneous, behind-the-scenes, a lot of effort goes into ensuring high production values. Crisp visuals, clear audio, and professional editing can enhance the overall experience and increase the chances of sharing.
10. Continuous Engagement
Once content starts gaining traction, it's crucial to stay engaged. Responding to comments, iterating based on feedback, and continuing the narrative can keep the momentum going.
Viral marketing is part art, part science. While there's no guaranteed formula for virality, understanding the strategies behind successful campaigns can offer valuable insights. Brands that are flexible, attuned to their audience, and open to experimentation will be best placed to harness the immense power of viral marketing in today's digital landscape.