Discerning the Entrepreneurial Spirit: Are You Destined for Startup Success?
by Mike Cynar
Are you cut out for the entrepreneurial journey? Let's dive into this article to help you determine that. I'm Mike Cynar, and I've successfully established three companies, each hitting the 6-7 figure mark. To set the stage, my initial venture was a B2B telemarketing agency, dedicated to advertising and public safety magazines. At just 20, I spearheaded a company that quickly amassed over $3 million in annual revenue within a few short years. Despite the thrill of this significant turnover, my personal earnings barely touched $150,000 a year. My youthful naïveté was evident, as I had much to learn about the intricacies of business. Yet, I undeniably had the audacity to chase my ambitions.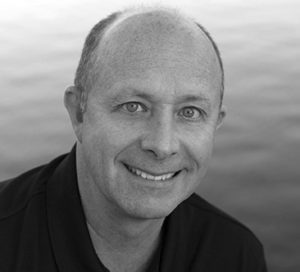 However, as I was climbing this steep entrepreneurial ladder, my personal life suffered, leading to marital issues as my then wife believed I was too engrossed in my work. Unfamiliar with the process of exiting a company, I hastily (and stupidly) shut down the business, hoping to salvage my marriage, but to no avail. Looking back, I now see that these stumbling blocks were setting the stage for more significant triumphs.
My second enterprise was an online advertising agency for major newspapers nationwide, complemented by a website – CheapLocalDeals.com. It mirrored Groupon.com, and we pride ourselves in having launched before they even had a business license. Despite this success, my learning curve continued as I over-relied on too few clients (too mini eggs into a few baskets syndrome). One of them declared bankruptcy while another breached our contract, delivering a blow to our operations. While I found our business model quite gratifying, coping with the demands of high-maintenance salespeople occasionally proved to be quite taxing. Unfortunately, I really struggled getting this business to be successful. And much like my first business, while we were generating a fair amount of sales volume, the profit margins were just too thin. Again, I was barely able to profit $150,000 a year. I recall my frustration, questioning how I found myself in yet another crisis. Be that as it is, as fate would have it, these setbacks were paving the way to a more successful and profitable future.
Started 11 years ago, presently, I am the proud CEO and founder of Peak Marketing Service,  seven-figure highly profitable venture crafted from the ground up. I desired a shift from the typical SEO service sales to a model that could generate income even while I relaxed or vacationed. This led to the creation of over 50 optimized websites consistently generating qualified sales leads across 100 different verticals. This self-sustaining entity could operate smoothly for up to two years with minimal intervention. It's a finely tuned mechanism, and it took two bouts of failure to figure out how to establish such a company. My failures have become a source of pride, as they laid the groundwork for the successes I revel in today.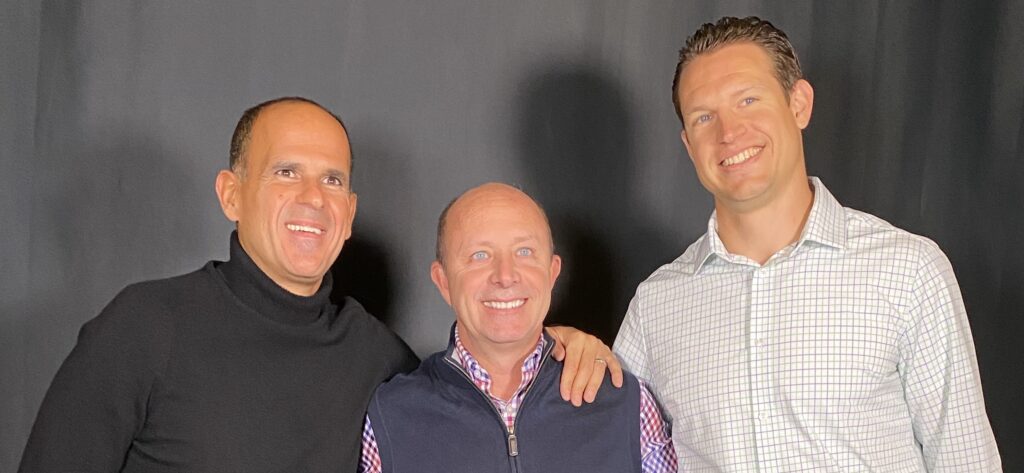 Now, to revisit the initial question: Do you possess the entrepreneurial grit? Are you predestined for startup success?
Entrepreneurship is an exciting and challenging venture. It demands resilience, adaptability, risk-taking, and a substantial amount of self-motivation. But how do you determine if you're a born entrepreneur or if you're better suited to a more conventional career path? In this article, we will explore the key indicators that may reveal your innate entrepreneurial potential or lack thereof.
Risk Tolerance:
One of the key traits that define an entrepreneur is the willingness to take risks. Starting a business is inherently risky – there's no guarantee of success, and the path to achieving it is usually fraught with obstacles. If you're someone who is willing to take calculated risks, step out of your comfort zone, and face uncertainty head-on, you may well have an entrepreneurial spirit.
On the other hand, if you prefer the security of a steady paycheck, routine work, and are uncomfortable with uncertainty, traditional employment may be more aligned with your personality and preferences.
Passion and Perseverance:
Entrepreneurs are often fueled by a deep-seated passion for their ideas, products, or services. This passion drives them to persevere through tough times. They exhibit grit – the power to continue striving in the face of setbacks. If you find yourself easily giving up when faced with obstacles or lack a driving passion that keeps you going no matter what, entrepreneurship might not be your calling.
Adaptability:
Entrepreneurship is a dynamic process. Markets change, customer preferences evolve, and technology advances at an unprecedented rate. Successful entrepreneurs are adaptable and flexible. They are open to new ideas and can pivot their business models when needed.
If you struggle with change or are rigid in your thinking, you may find the fluid nature of entrepreneurship challenging. In this case, a more stable career with predictable changes may better suit you.
Leadership and Motivation:
Entrepreneurs often start as a one-person show, but as their businesses grow, they need to inspire and lead a team. They must have the ability to motivate others towards a common vision. If you are a natural leader, enjoy inspiring others, and have a knack for keeping yourself and your team motivated, you likely have an entrepreneurial streak.
However, if you prefer to work within set structures, follow instructions, and are uncomfortable with the idea of leading others, a non-entrepreneurial career may be a better fit.
Innovation and Creativity:
Entrepreneurs are innovative thinkers. They see opportunities where others see obstacles. They're capable of thinking outside the box and coming up with creative solutions to problems.
If you find yourself lacking in creativity or struggling with innovative thinking, entrepreneurship might not be your forte. A career that leverages your strengths and doesn't demand constant innovation may be more satisfying for you.
Independence:
Entrepreneurs value their independence. They enjoy being their own boss and making decisions that directly impact their businesses. If you're someone who cherishes autonomy and thrives when in control, you may be well-suited for entrepreneurship.
Conversely, if you enjoy working within a team where responsibilities and decision-making are shared, and you prefer the guidance of a supervisor, a traditional job might be a better match.
Entrepreneurship is not for everyone. It requires certain personality traits and a specific mindset. It's essential to be honest with yourself about your strengths, weaknesses, and personal preferences. However, remember that traits can be cultivated, and weaknesses can be improved upon. Whether you're an entrepreneur at heart or not, the key is to find a career that aligns with your personality and brings you satisfaction and fulfillment.
Navigating the Entrepreneurial Waters: Pros and Cons of Starting Your Own Business
Entrepreneurship can be a thrilling, albeit challenging, journey. It offers a plethora of opportunities but also comes with its fair share of risks. Understanding the pros and cons of starting your own business is crucial before embarking on this journey. Let's explore both sides to give you a balanced perspective.
Pros of Starting Your Own Business
Freedom and Autonomy: Entrepreneurship allows you to be your own boss. You have the liberty to make your own decisions, set your work hours, and control the direction of your business. This freedom and autonomy can be highly satisfying and rewarding.
Unlimited Earning Potential: Unlike a traditional job where your salary is capped, owning your own business means the earning potential is virtually limitless. Your income is tied directly to your efforts and the success of your business.
Opportunity for Innovation: Entrepreneurship provides a platform for you to introduce your unique ideas, products, or services. It allows you to be creative and innovative, contributing something new and valuable to the market.
Personal Fulfillment: Building a business from scratch can be an immensely gratifying experience. Watching your ideas take form and grow can bring a sense of achievement that is rarely paralleled in a traditional job.
Job Security: When you own the business, you're not at risk of layoffs or downsizing. Although there are other risks involved, the threat of losing your job is eliminated.
Cons of Starting Your Own Business
Financial Risk: Starting a business requires significant upfront investment and ongoing operational expenses. There's also the inherent risk that the business might not succeed or may take a long time to become profitable.
Increased Responsibility: As a business owner, every decision falls on your shoulders – from strategic planning to hiring, customer service, and solving unexpected problems. This increased responsibility can often lead to high levels of stress.
Work-Life Balance: Owning your own business can blur the lines between work and personal life. Long work hours, weekend commitments, and constantly being 'on-call' can impede your work-life balance.
Uncertainty: The business landscape is volatile and unpredictable. Market trends, consumer behavior, competition, and economic factors can all influence your business's success, often in ways that are outside of your control.
Lack of Benefits: Unlike traditional employment, starting your own business means you won't have benefits like health insurance, retirement plans, or paid time off unless you arrange and fund them yourself.
Starting your own business can be a journey of liberation, innovation, and fulfillment, but it also requires a tolerance for risk, uncertainty, and hard work. Before you make the leap, it's essential to evaluate your financial situation, personal characteristics, and risk tolerance level. The entrepreneurial journey is not easy, but for those who are up to the challenge, it can be a life-changing experience.
Risk vs Success Factors: Sectors Most Likely to Succeed and Those Prone to Failure
Business success or failure can depend on a myriad of factors ranging from the nature of the industry, market trends, economic climate, and the entrepreneur's competence, to the product or service itself. However, historical data can provide a guideline on the types of businesses that have a higher likelihood of success and those more prone to failure.
Businesses Most Likely to Succeed
Technology Startups: Technology is a sector that has been experiencing tremendous growth. Startups dealing with Artificial Intelligence, Big Data, Cybersecurity, and Software as a Service (SaaS) have especially shown a high potential for success, given the increasing reliance on digital technologies worldwide.
Healthcare Services: With an aging population in many developed countries and an increasing focus on wellness globally, businesses in healthcare and wellness have been thriving. This includes services like home healthcare, wellness programs, telemedicine, and mental health solutions.
E-Commerce: The e-commerce sector has been booming, spurred on by advancements in technology and shifts in consumer behavior. Businesses focusing on online retail, dropshipping, and digital marketing services have seen high growth rates.
Renewable Energy: As the world continues to focus on sustainable living and clean energy, businesses in the renewable energy sector, such as solar power, wind energy, and electric vehicles, are poised for success.
Online Education and Training: The edtech sector has exploded with the increasing demand for online learning solutions, driven by changes in education trends and the pandemic-induced shift to remote learning.
Businesses Most Likely to Fail
While it is essential to tread carefully in any business venture, the following types of businesses have historically shown a higher rate of failure:
Restaurants: The restaurant industry is notoriously challenging. High overhead costs, stiff competition, thin profit margins, and a high dependency on constantly attracting customers make it a risky venture. The recent pandemic has further exacerbated these challenges.
Retail Stores: Traditional brick-and-mortar retail stores have been facing significant difficulties with the shift towards online shopping. The overhead cost of maintaining physical stores, coupled with fierce competition, both online and offline, contributes to their vulnerability.
Travel Agencies: With the advent of online booking sites, traditional travel agencies have seen a decline. The easy access to flight and hotel bookings, coupled with the ability to read and compare reviews online, has made this business model less viable.
Apparel Manufacturing: The fashion industry is fast-paced and highly competitive. Small manufacturers, in particular, struggle with low profit margins, seasonal demand, rapidly changing trends, and competition from large brands and low-cost international manufacturers.
Tech Hardware: While the tech industry as a whole has been booming, businesses focusing on tech hardware have a high failure rate. The reason is the speed at which technology evolves and the substantial funding required for research, development, and manufacturing. Small businesses often struggle to compete with established tech giants.
The success or failure of a business is not solely dictated by the industry or sector. Entrepreneurs must focus on comprehensive market research, a robust business plan, effective marketing strategies, financial management, and excellent customer service. Regardless of the sector, resilience, adaptability, and constant learning are key to navigating the volatile waters of entrepreneurship.
Final Thoughts by Mike Cynar
Venturing into entrepreneurship can be a transformative journey. It can be thrilling and immensely lucrative, but it can also lead to significant losses if not navigated wisely.
If you're contemplating launching your own enterprise, I strongly encourage you to initiate conversations with seasoned entrepreneurs who have built businesses from the ground up. Enquire about their learned lessons and most importantly, their mistakes. Consider enriching your knowledge by reading books about entrepreneurship; a personal favorite of mine is "eMyth Revisited."
However, if there's one golden nugget of advice I could impart, it would be to caution against starting a business from scratch. As per Investopedia, almost half of all new businesses don't survive beyond five years, with 20% failing before they even reach their second year. Lending Tree even suggests that one in five US businesses won't see the conclusion of their first year.
But don't let these stats dissuade you. I'm building up to an alternative which, I believe, is a more astute approach than setting up a new business. Our triumphs and failures serve as potent lessons, and we can derive immense wisdom from them. So, my ultimate advice for budding entrepreneurs would be to consider business acquisitions seriously. Always exercise thorough due diligence, but acquiring a business that has successfully operated for at least five years and is profitable, should significantly bolster your prospects of success. These are businesses that have successfully navigated hurdles and established a functioning model. At any given time, there are countless businesses up for sale, and the current market conditions make it an opportune time to consider an acquisition.
If acquisitions pique your interest, I strongly suggest keeping tabs on Roland Frasier, a seasoned entrepreneur and self-made billionaire. I had the pleasure of meeting him at a mergers and acquisitions conference and can vouch for his profound expertise. Participating in one of his conferences can set you back more than $10,000, but following him on platforms like LinkedIn can provide you with an astonishing wealth of knowledge without any financial investment.
Wishing you the best of luck on your entrepreneurial journey!
I hope you enjoy this piece. Please consider commenting below, liking and sharing.