Bulletproof Tips to Quickly Get Your Content Indexed and Ranked
By Mike Cynar
Don't let your new content show up in search results when it's too late. Discover the best tips to quickly get your content indexed and ranked here.
Over 1 billion people use the Google search engine each and every month. With numbers like this, the importance of ranking well on the Google results page is higher than ever.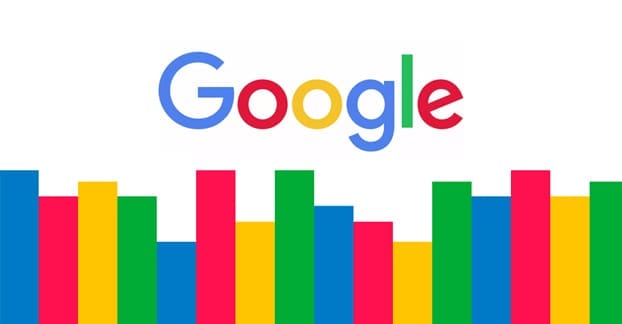 You work hard to produce content that is keyword rich and specifically targetted for high ranking results, but by the time Google recognizes and ranks your works, the trend has passed and your audience is no longer interested.
So how can you be sure to get your content indexed and ranked before the public moves on?
Lucky for you there a number of tips and tools you can use to speed up the indexing process and reach Google users faster. Follow along to learn our bulletproof methods for faster indexing and ranking results. Read on or watch in video format below.
How Are Pages Indexed?
In order to break the top results on a Google query, you must obtain a high ranking and relevance for that target. However, in order for your content to rank on Google, it must first be indexed.
When content is published online, Google sets out to discover the content, categorize it, and decide it's relevancy (a.k.a. rank). In order to do this, Google employs millions of little google bots called spiders or crawlers to creep through your content and pick up on signals.
These bots 'crawl' each piece of content and file the information they gather in the Google index. Think of this as a giant filing cabinet for Google to resort to every time a query takes place.
The indexing process is vital to your ranking. If Google has not yet indexed your content, it won't appear in the file folder for target queries. So if you aren't in the folder, how can the search engine possibly determine where in the results you will appear?
Bottom line: If you want to appear when users ask the questions your content answers, Google must index your work and rank your relevance.
How to Get Indexed
Every visible page on the internet will eventually be indexed by Google's bots. However, there are ways to speed up the process by using a website indexing tool and appealing to Google's priority crawl list.
Request Crawling
Sometimes, all you have to do is ask. In the Google Search Console, there is actually an option to request crawling as soon as your content is published.
This Google indexing tool is called URL inspection.
Basically, the tool allows you to submit a URL to be inspected. This means that it will enter the lineup to be crawled and filed in the index. Using this tool significantly expedites results as your content will now join the priority list instead of waiting to be discovered organically.
Use Sitemaps
Sitemaps are an outline of the structure of your site and all of the pages it contains. These maps are helpful in guiding Google's crawlers where to go next and what pages are important.
Without a sitemap, the crawlers rely solely on links and menus to guide them through your site and categorize all of your pages. If you aren't using these handy tools yet, they a great option to increase your content's availability to these little bots.
Again, you can log on to your Google Search Console and submit your SML sitemaps right to the search engine. From this platform, you can also manage and remove old sitemaps or validate your website's structure.
Another option is to ping your URL by typing in google.com/ping followed by your sitemap URL. Both of these actions will add your sitemap to the queue to be crawled and speed up the indexing process.
Build Links
This is especially beneficial in indexing blog posts. When you publish a new post, be sure to include it in your internal linking.
To draw Google's attention and set off that indexing process, start building links to your content on your important pages. These pages are the ones that have a higher ranking status such as your homepage or blog tab.
Update the links on these pages to direct Google bots and users to your most recent post. It's always a great idea to include internal and external links in your new content as well.
When Google sees that your important pages have links to new content, they will be prompted to check the relevancy of these new links and set forth with the indexing and ranking process.
The same principle applies to your old content. Review older blog posts that are relevant to the context of this new content and link them together. A great way to improve the quality of your links is to find keywords in existing posts that you can use to boost Google's categorization of your blog.
Set these keywords and terms up as the anchor text for content links to associate the content with these search query phrases.
Share On Socials
Of course, the best way to improve your ranking and increase visibility is to share your new content on social sites. This will contribute to getting your content indexed and ranked in a few different ways.
First, sharing your posts to sites like Reddit provide reputable external links to your content. This has the same effect as building links from your important pages but on a larger scale.
Now Google will see other high-ranking pages linking to this un-indexed content and the sense of urgency to address these links will be increased.
And second, publishing your posts will increase traffic to the content and prompt response due to the visit count.
Directing traffic to the new URL through avenues such as Facebook Ads will signal the search engine that this new content is gaining attention. Google will then determine that this URL is valuable to users and should be indexed and ranked to ensure that the search engine is providing the best possible information to its users.
Speed Up Ranking
Now that your content is gaining attention and tapping into the expedited crawling queues, you can aim for faster ranking status.
A higher rank is what lands your URL in the top results for searches that pertain to your content. In order to gain visibility and generate more leads, you'll want a quick and high-value ranking for your pages.
Generate Search Clicks
Google is able to decipher where your content hits came from and use this to weigh your content's value.
An effective little workaround for this system is to direct traffic to your site through search result links instead of direct links to your site. You'll notice larger companies do this by asking audiences to google 'such and such' to find information about their product or service.
This does 2 things for your URL.
1. It increases your click-through rate and triggers Google to think you are an authority on the subject.
2. It helps you rank in the auto-suggest categories for those target keywords.
If your content is relevant to these target keywords, these increased search engine clicks will boost your ranking and have you appearing more for these phrases.
Target Fresh Queries
Certain searches will require Google to refresh their results more often than others. For example, if a user asks for date-specific answers, the platform will be forced to generate more updated content for accurate results.
You can test to find out what phrases have a higher refresh rate by googling your target and seeing how recently each result was posted. If the results page turns out day-old posts, it's safe to say that this particular keyword phrase has been deemed as deserving more freshness than the ones that produce results from 2 years ago.
Now that you know which phrases to target, you can include these keywords in your content or build links to the URL using these phrases as an anchor.
Leverage URLs
When you publish content, Google will attempt to rank the page temporarily before it has a chance to file it in the blog index. Algorithms will set into action to make an educated guess on the ranking of your content in the meantime.
This is where you can take advantage of your high-ranking URL structures to maximize visibility.
Use existing URLs to bump your content into the same ranking as your authority pages by establishing a consistent structure. For example, if you've posted a blog post, have your URL lead through the blog page each time. This would look something like this: www.yourwebsite.com/blog/newpost
This will lead Google to believe that your content is equal to the existing URL's rank and award it this status. This is only temporary until your content is properly indexed, but it can provide you with a chance to get ahead in the interim.
Get Your Content Indexed and Ranked Fast
Next time you post a time-sensitive blog or simply need your new page to receive a ranking in a rush, you can jump right in with a website indexing tool. Use these tricks to get your content indexed and ranked in the shortest possible time and reach your audience before it's too late.
Ready to hit the ground running? Get in touch with us to find out how we can help your content make a splash and maximize your SEO efforts.
Mike Cynar
Mike Cynar is the CEO of Peak Marketing Service and holds over 20+ years of experience running SEO campaigns. He presently manages over 50 lead generation websites and collectively captures over ½ million leads per year. Peak recently earned the BBB Torch Awards for 'Business Ethics".