6 Traps to Avoid When Generating Plumbing Leads
Did you know that the plumbing fixtures market is expected to have a worth of around $121.9 billion by 2025? Additionally, just a year ago, there were over 400,000 licensed plumbers in the US.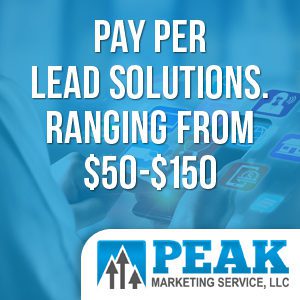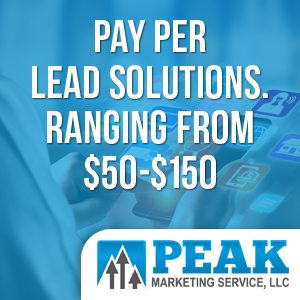 Considering how well this industry can do and how much competition there is, something you might be wondering about is how to get plumbing leads. However, if you aren't sure how to get started, this can be stressful.
GET LEADS
Fortunately, in this article, we'll review traps to avoid when you're doing plumbing lead generation. Finally, you can generate more leads, making your business more successful than ever. Read on to learn more.
1. Not Being Clear About What Service You Provide
When it comes to lead generation, one of the biggest mistakes you can make is not being clear about what service you provide.
Many businesses make the mistake of not being clear on their website landing page or other main pages about what they do. Instead, they expect the site visitor to go through the entire complicated website until they come across their services.
To avoid this problem, it should be clear the moment a visitor lands on your website what service you offer.
When it comes to plumbing marketing for leads, you should take this even further by providing a list of every single service you offer. This way, whatever plumbing issue your potential lead is experiencing, they can know immediately if you can help them.
By providing potential leads with information about your services, you can show them that you provide a solution to their problem.
2. Not Including Your Contact Information
Another trap you can fall into when working on lead generation for plumbers is to not include your contact information. If you don't make it possible for someone to call or email you regarding a plumbing issue, they won't be able to get more information from you regarding your service.
This is the information they might need to be a lead (and eventually turn into a customer).
Even if you have your contact information on your website, you could still make a similar mistake. If your contact information is difficult to find,  you'll end up with the same problem.
To avoid this trap, ensure that your contact information appears clearly a the bottom of every page of your website. Additionally, have a "Contact Us" page that's clearly visible.
When you include your contact information, provide several ways of getting in touch. This way, your potential leads will have the contact option they prefer.
GET LEADS
3. Not Being Clear About Which Areas You Serve
One of the best things about running a local plumbing business is that you're serving a specific area. Instead of having to compete against competitors nationally or even internationally, as many online businesses do, you're only competing with plumbers in your area.
If a website visitor doesn't see anything about the area you serve when they visit your website, they won't know if you can come out to carry out plumbing services where they're based.
As a result, they might not be interested in your services. Sure, they could pick up the phone and call, but they might be more likely to go with a competitor who is clearer about which area they serve.
To avoid this problem, make it clear on your website which area you serve. If you surround a city and its surrounding areas, list every area.
4. Not Using Local SEO
Speaking of areas you serve, another mistake you can make is to not use local SEO. Local SEO, or local search engine optimization, is an important element for marketing for plumbers, as it's related to how potential leads in your area will discover you.
To improve your local SEO, the first thing you should do is create and optimize a Google My Business account for your plumbing business.
To optimize it for SEO, include details regarding where your business is based. When doing this, ensure that your address is the same here as it is everywhere else it appears online.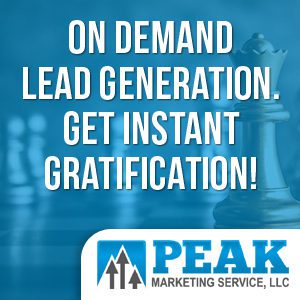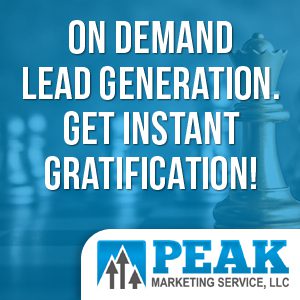 You should also include details regarding your business, for example, the services you provide. Select the correct business type and include photos, too.
Another important part of optimizing your Google My Business page is having a large number of good reviews, which we'll touch on later.
In addition to having an optimized Google My Business account, you can optimize the local SEO of your website. To do this, include where you're based (as we've covered).
You can also create blog posts that are optimized for local SEO. For example, if you serve the Austin, Texas area, you could write a blog post titled, "10 Tips for Finding a Plumber in Austin, Texas."
5. Not Marketing Your Trust Factors
When customers are researching home service businesses like plumbing businesses, trust is incredibly important. After all, they'll be letting you into their home to make repairs that, if done incorrectly, could cause a large amount of expensive and potentially irreversible damage.
For this reason, you have to provide them with trust factors. If you don't market your trust factors, this trap will cost you many potential leads.
To avoid this problem, include the right trust factors on your website and include them on your social media platforms where possible.
Trust factors include licenses and certifications, how many years of experience you have, industry training you've completed, organizations your business is a member of, and service awards.
You should also include the BBB logo, as well as any other trusted business verification sources. Reviews are another trust factor, but they're so important that we'll cover them in their own section.
6. Not Optimizing Customer Reviews
One of the most important trust factors is reviews. When you have many high-quality reviews, this reassures people that past clients have been happy with your plumbing services. For this reason, you should use a focused strategy to build up this type of trust factor.
There are three places where reviews are hugely important, so ensure that they appear in these three places.
First, there's your website. Ask past clients to review you, after which you can put their words on a section of your website and star or numbered ratings in a section dedicated to reviews.
Second, there are reviews on Google My Business. By getting more of these (especially high-scoring ones), you can start to rise in the ranks.
Your business will show up higher in results when people do a local Google search or look for a plumber on Google Maps.
Finally, there are other review sites where your plumbing reviews might appear. For example, reviews of your business might appear on Yelp.
When it comes to your reviews strategy, you should contact past customers to ask them to leave reviews on these websites.
Do this right after you've worked with them (and you have the sense they weren't unhappy with your plumbing services).
Addressing Negative Reviews
Another part of this strategy includes addressing negative reviews. These are part of getting reviews, but there are ways you can make this problem less of one. First of all, when a negative review appears, address it immediately.
Apologize to the unhappy customer and ask them to explain how you can make the situation better. Hopefully, you can do this, and they'll change their review.
For example, if they were unhappy with a toilet repair, you could offer to have someone come by and do the repair again for free.
Even if they don't change their review, people seeing reviews will understand that you take your customers' complaints seriously. This will build up trust.
Also, if most of your reviews are positive with just a few negative reviews you've addressed, you'll look good to potential leads.
Want Help Generating Plumbing Leads?
Now that you've learned about the traps to avoid when generating plumbing leads, you may have decided that you want help generating them. In this case, you should look no further than Peak Marketing Service, LLC.
We're experts when it comes to generating home improvement sales leads. We also have a lead-building service where your leads are exclusive and you pay only for the ones you receive.
To learn more about our plumbing leads service, contact us now.
GET LEADS