The Crucial Role of an Answering Service in the Home Improvement Industry
As someone who has spent years in the home improvement lead generation business, generating well over a million leads for roofers, HVAC companies, and other home improvement businesses, I can attest to the importance of not just generating leads, but also of effectively managing them. One often overlooked yet critical tool that every contractor should leverage is an answering service.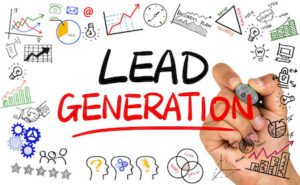 In today's highly competitive home improvement industry, every customer interaction counts. This means that missed calls can equate to lost potential sales, and this is precisely where an answering service comes into play.
The High Cost of Missed Calls
Let's face it, no matter how efficient your team may be, it's impossible to answer every single call that comes in, especially after normal business hours. This is a significant problem because every unanswered call represents a missed opportunity. It could be a potential customer seeking immediate assistance, a customer wanting to schedule an appointment, or even an existing customer with a follow-up question.
Imagine the frustration of a customer needing urgent roof repair after a storm, only to have their call go unanswered. This customer is likely to call the next contractor on their list and, just like that, a potential $10,000 sale is lost.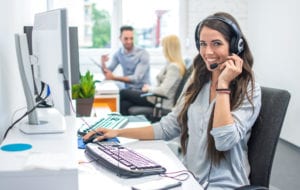 Now, multiply this scenario by the number of calls you could miss in a week, a month, or a year. The cost of these missed opportunities can quickly escalate, impacting your bottom line and your reputation in the marketplace.
A Cost-Effective Solution
The good news is that there is a cost-effective solution to this problem – an answering service. For as little as $0.70 a call, an answering service can ensure that your business never misses another call. This small investment can literally be the difference in closing a $10,000 sale and more than pays for itself over the course of a year.
An answering service works as an extension of your business, answering calls on your behalf when you're unavailable or when your lines are busy. They provide professional, courteous service, capturing critical information, scheduling appointments, and answering questions to ensure that your customers are well served around the clock.
Investing in Success
As contractors, we invest in the best tools and equipment to get the job done right. It's time we start viewing an answering service as another crucial tool in our arsenal. It's not just about capturing potential sales; it's about providing superior customer service, building trust, and fostering customer loyalty. In a market where customer satisfaction is paramount, an answering service can give you the edge you need to stand out from the competition.
Don't let missed calls hinder your business growth. Explore the benefits of an answering service and see the positive impact it can have on your bottom line. If you're ready to take the next step, we recommend comparing answering service quotes at this link to find a solution that fits your needs and budget.
Remember, in the home improvement industry, every call matters. Make sure you're ready to answer when opportunity calls.
Fostering a Customer-Centric Culture
Answering services aren't just about handling overflow or after-hours calls; they are about creating a customer-centric culture that puts your client's needs first. With the right answering service, you can ensure that all callers receive prompt, professional, and consistent service, regardless of when they call. This high level of service can greatly enhance your company's reputation and foster customer loyalty, leading to repeat business and positive word-of-mouth referrals.
Scalability and Flexibility
As your business grows and evolves, so too do your communication needs. An answering service can scale along with your business, providing more support during busy periods and less during slower times. This flexibility means you only pay for the services you need, when you need them. It also ensures that you can maintain a high level of customer service during peak periods without overtaxing your staff or infrastructure.
Enhanced Efficiency
Using an answering service can also enhance your team's efficiency. Instead of being tied up with incoming calls, your team can focus on their core duties, whether it's completing home improvement projects or following up with leads. This not only improves productivity but also allows your team to provide a higher level of service to existing customers.
A Competitive Advantage
In today's fast-paced, always-connected world, customers expect immediate responses to their inquiries. If they don't get a timely response from you, they'll simply move on to the next contractor. An answering service can give you a competitive edge by ensuring that every call is answered promptly and professionally. This shows potential customers that you value their time and are committed to meeting their needs.
TAKEAWAY
In conclusion, an answering service is more than just a cost-effective solution to missed calls. It's a strategic investment in your business's growth and success. It not only helps you capture potential sales but also enhances customer satisfaction, builds trust, and gives you a competitive advantage.
If you're ready to explore the benefits of an answering service for your home improvement business, we invite you to compare quotes at this link. Discover the difference an answering service can make in your business today!
LEARN MORE HERE
Activating an Answering Service is Crazy Simple
An answering service is a business service that answers telephone calls and conveys messages to clients. This service typically operates outside of a company's business hours or as a backup when in-house staff are not available to answer the calls. It can also manage overflow calls during peak times. An answering service can be a useful tool for businesses of all sizes, especially those that receive a high volume of calls. Here's a detailed explanation of how it works, starting from forwarding your business lines to the answering service:
1. Forwarding your business lines to the answering service:
The first step to utilizing an answering service is to forward your business lines to them. This is typically done through a process called "call forwarding" which is a service offered by your telephone company. There are several types of call forwarding:
Unconditional Call Forwarding: All calls are immediately forwarded to the answering service, without ringing on the initial line first.
Busy Call Forwarding: Calls are forwarded to the answering service only when the line is busy.
No Answer Call Forwarding: Calls are forwarded if they're not answered after a certain number of rings.
Depending on your requirements, you can choose the type of call forwarding that suits your needs. You usually set this up by dialing a specific code provided by your phone company, followed by the telephone number of the answering service.
2. Answering Service in Action:
Once calls are forwarded, the answering service comes into action. Here is what typically happens:
Call reception: The service representatives (also known as virtual receptionists) answer incoming calls in your company's name or a customized greeting.
Message recording: The representative listens to the caller, records the necessary information, and sometimes provides basic information about the business as instructed.
Call classification: Calls are classified based on their nature and urgency. Urgent calls are immediately forwarded or escalated as per the business guidelines.
Message delivery: The recorded messages are delivered to the business through preferred methods, such as email, text message, fax, or direct calls.
3. Unforwarding your business lines:
When you don't need the answering service (for instance, during your business hours when your in-house team is available), you can unforward your business lines. This is as simple as activating the service. You usually dial a specific code provided by your phone company to cancel the call forwarding. Once done, all the calls will again start coming directly to your business lines instead of being forwarded to the answering service.
Remember, while very easy to do, the specific steps for forwarding and unforwarding calls can vary based on your telephone service provider, so it's best to consult their specific instructions or customer support for assistance.
LEARN MORE HERE
ANSWERING SERVICE PROVIDERS
Are You an Answering Service? Need Leads? We generate over 2000 answering service leads every month! Join Our Network  Here