Outline
Introduction
Hey there, fellow enthusiast! Isn't it exciting to find that one promotional item that resonates with your customers? I'm sure you've seen it, too—the joy in a customer's eyes when they receive a thoughtful gift. When you consider the investment in lead generation, do you want to make sure there's a long-term value. It's a powerful moment that builds a lasting bond between a brand and its customers. But you might be asking, "Which promotional items are the best to give?" Well, you've come to the right place. Let's dive in!
Understanding Your Audience
Before we start discussing promotional items, it's crucial to understand our audience. Who are they? What do they want or need? What challenges do they face? And, most importantly, how can we help them overcome these challenges? The answers to these questions will guide us in selecting the right promotional items.
The Power of Promotional Items
Brand Awareness
Promotional items are not just about giving free stuff. They're a strategic marketing tool that drives brand awareness. Every time a customer uses a promotional item, they're reminded of your brand. And it's not just them—others around them see your brand, too!
Customer Retention
Beyond brand awareness, promotional items play a key role in customer retention. They create a positive association with your brand, which fosters loyalty. And we all know, retaining customers is cheaper and more profitable than acquiring new ones.
Top Promotional Items to Give Customers
Let's get to the good stuff—the promotional items themselves. Here are some of the best promotional items to consider.
Reusable Shopping Bags
In an era where sustainability is king, reusable shopping bags are a hit. They're practical, eco-friendly, and offer a large surface area for your brand's logo.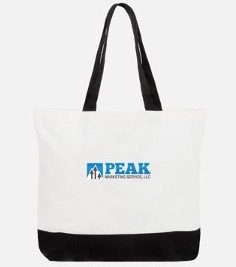 Custom Water Bottles
Staying hydrated is essential, making custom water bottles an excellent promotional item. They're useful and provide excellent exposure for your brand.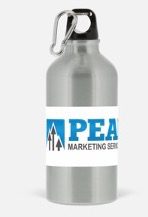 Personalized Pens
Pens are a classic promotional item. Despite the digital age, everyone still needs a pen. And every time your customer reaches for your branded pen, they'll think of you.

Branded USB Drives
In our digital world, storage is always in demand. Branded USB drives are a practical gift that customers can use daily, keeping your brand at the forefront of their minds.
Custom T-Shirts
Who doesn't love a free t-shirt? Custom t-shirts are a great way to turn your customers into walking advertisements for your brand. Plus, they're a versatile promotional item that can be used for events, giveaways, or employee recognition.
Desk Accessories
Consider items that your customers can use at their desks. These could be notepads, mouse pads, or even desk toys. Every time they use these items, they'll be reminded of your brand.
Promotional Calendars
Promotional calendars are an oldie but a goodie. They provide year-round exposure for your brand, and they're something that customers will use every day.
Why These Promotional Items Work
So, why do these promotional items work so well? It's all about utility and exposure. The more useful an item is, the more likely a customer is to keep it and use it. And the more they use it, the more exposure your brand gets. It's a win-win!
Conclusion
Promotional items are an effective tool for increasing brand awareness and fostering customer loyalty. By understanding your audience and choosing items that provide value to them, you can create a powerful connection between your customers and your brand. So, go forth and choose promotional items that resonate with your customers. I promise, it'll be worth it!
FAQs
1. What should I consider when choosing a promotional item?
Consider your audience first. What are their needs and preferences? Choose an item that provides value to them and aligns with your brand.
2. How can promotional items boost my brand?
Promotional items can increase brand awareness and foster customer loyalty. Every time a customer uses your promotional item, they are reminded of your brand.
3. Are promotional items worth the cost?
Absolutely! While there's an upfront cost, the return on investment in terms of brand exposure and customer loyalty can be significant.
4. How can I ensure my customers keep my promotional items?
Choose items that are practical and useful. The more a customer uses your item, the more exposure your brand gets.
5. Can promotional items be used for events or employee recognition?
Yes, promotional items are incredibly versatile. They can be used for customer giveaways, events, or as a way to recognize and reward employees.
6. Where can I get promotional items?
There are many reputable places to buy promotional brands. We frequently use VistaPrint because it allows you to design your product and view it before purchasing.