How To Close More Home Improvement Leads
Find the pain and you'll close more sales.
This actionable 4-step method can double, if not TRIPLE your close rate. It doesn't matter how big or small your home improvement company is, you need a proven sales process that easily moves people through the buying journey.
It doesn't matter if you're a roofer, window, or siding company, this sales process works.
First, let's talk about why you're not closing as many sales leads as you should be…..
People are programmed to say "no".
But why do they say 'no'?
Because they're supposed to.
From shiesty auto mechanics to greedy car salespeople we are wired not to trust people we do not know …and we all know it, just like our industry, the home improvement industry is no different.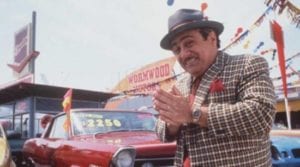 So, to expect a home owner to go against their natural instincts is foolish.
Think about the last time you walked into any major retail clothing store. An employee walked up and asked you the same question they ALWAYS do:
'Can I Help You Find Something?"
And we know you better than you may think. Here's EXACTLY what you said back:
'No thanks, I'm just looking'
That sales approach doesn't work. It nearly always ends exactly as I described. Yet even the largest retail stores keep repeating this mistake, over and over. They assume, since they are more successful than others, that they've got all of their sales processes in line. They are dead wrong.
A BETTER WAY TO START
Image if they just made a simple change when the greeted you. For example, and I've given this minimal thought, but perhaps they could simply say, 'everything is 35% off today, but if you have a RetailMeNot app you can actually buy one and get one free. I'll be over here if you need me'.
That's why we/you should always have a sales process the leads the prospect in a favorable direction.
Let's get to it. Here are the 4 steps you need to implement to close more sales. I can't emphasize this enough. If you ask for the sale before completing the first 3 steps, we are no doubt losing tons of sales.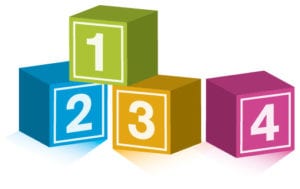 1. Create Interest.
Okay, I know what you're thinking. You're thinking, they called us (or filled out a form) so they are already interested.
Wrong! Well, partially.
I am not saying they don't have an interest in new windows, siding, or a roof. I'm saying they don't have deep interest in your business. At least, not enough to ask for the sale.
The process of creating interest is not long or complicated. In fact, it takes about 1 minute.
To create interest, we just need to get the home owners attention. Connect with them. Peak their interest.
A COMPELLNG ATTENTION GRABBER
Essentially your opening line should be so strong that any intelligent person would want to hear more about what you have to say and how your product/service will be of value the them. You will never get the chance to talk about your product if you don't immediately peek the prospects interest. In this stage you focus on what the prospects will gain from talking with you.
I know there will be the natural desire to start talking about awards, and products, and achievements, but don't. That comes later.
Before going to the sales call, perhaps gather some information about jobs you've done in their neighborhood. Creating interest is as simple as saying something like:
"Mr. Smith, we actually worked with several of your neighbors. Unfortunately, like many people, some of your neighbors have had some bad experiences with uninsured contractors, or con men that get paid and don't finish the work. And whether you work with me, or not, I want you to make a well-informed decision. In fact, I'll leave you with a news article about ABC Window Company who literally just took advantage of five local families".
No, there's nothing fancy going on here. I'm connecting with the home owner, getting their attention, and interest in what I have to say.
2. Establish Needs.
When we buy things, it's to solve a need. A need to avoid a problem, or a selfish 'want' that brings us happiness.
Again, I know what you're thinking. You're thinking they never would have asked for a quote if they did not have a need.
You need to think deeper.
What are your problems? When do you need it? Why do you need it?
When I say establish a need, I mean get the client to recognize and AGREE to a pain point that they may not even be aware of. You can't sell a solution if your prospect doesn't identify with the problem you're offering to solve. If the only problem you're solving is replacing a window, roof, or siding, well, you are no better than every competitor. In fact, that's why the cheaper guys often win the bid. Why would anyone spend more money on a product if it only did exactly what the cheap product could do? Your Google reviews and experience wont make a difference is you don't have a compelling reason to buy.
BUYING IS 100% EMOTIONAL
In a recent survey 60% of Americans said the reason they bought was they felt the product or service specifically suited their needs or interests. EVERYTHING we buy is always for one of two reasons (see below). Once you understand this you will unlock what I think is one of the most important secrets to selling, and, when applied, you will be amazed at the results.
DON'T sell your product, Sell your prospects needs. That's the only way you can uncover the emotions that lead to sales. You buy products because it satisfies some need that you have and makes you feel better, safer or less at risk of being uncomfortable.
THE TWO REASONS WE BUY
1-To bring happiness. These are things like cigars, a boat, a pool, etc.
2-To avoid pain. Meaning, if you don't buy the product, the end result is bad. For example, a life insurance salesman would most likely realize that the pain point they need to expose is what would happen to the family if the bread winner died. Talking about how long you been in business, and how many clients you have would be a waste of time of the prospect doesn't understand and agree with this first.
Selling is about exposing and fulfilling one of those two needs. Period.
It's no different with home improvment companies.
When uncovering pain points, often times you will need to ask a series of well thought out questions to uncover those pains. Don't skip this step. It's the most important one of all.
SELLING ALARMS
I had a man come by last month selling home alarm systems. He spent the first 30 minutes talking about his company, their awards, etc. The thing was, I, like most people didn't care about those things. YES, I will care if I decide to more forward, but at this point in the selling process, 100% of the attention should be on the WIFFM (what's in it for me – the customer). What problem are you solving for me? Make sure I get it, and moreover, make sure I fully agree.
Imagine, if instead of boring me with all of his awards, and how great his alarm system was, we spent the first 30 minutes talking about recent crime statistics in my area. Maybe the salesmen shows me where several of my neighbor's homes and cars were recently robbed. What if I had kids and he showed me there were 2 pedophiles living in my neighborhood? What if a neighbor's home was broken into while they are home, sleeping? There's no end to this list. I'd bet my right arm that my wife would already have our checkbook out. That's a problem she'd want to prevent.
LEADING THE PROSPECT
Now, as a home improvement company, you may need to strategically lead your prospect to the pain points that you can solve. What problems are your prospect likely to have (even if they are not aware)? Money? Security? Comfort? Quality?
THOSE NASTY DUST MITES
For years no one thought much about buying expensive vacuum cleaners. Then, all of a sudden one company presented a problem we were not even aware of. The showed us all the dust mites living in our bed. They thought outside of the box. They found a problem and their vacuum cleaner solved it. Sales suddenly become much easier.
Now, let's say you're dealing with a client who only cares about the cost of the windows. If I sell cheap windows, then I can easily solve that problem. If, on the other hand, my windows cost 30% more, well, I better find my pain point fast. If I sold the best energy efficient windows on the market, then I may need to expose the pain of how cheap windows actually cost more over a period of time. Not only would I talk about how they drain your energy bill, buy I might also talk about how soon you'd be replacing those cheap windows, and a few other things you never even though about.
THERE'S ALWAYS A PAIN POINT. ALWAYS.
We once had beautiful hardwood floors installed. After a few years of the sun pouring rays through the windows and doors, it severely faded two spots. The pain point was obvious. Cheap windows meant replacing my expensive flooring. Had I known, I would have gladly invested a couple thousand more dollars in windows to avoid that problem.
To add insult to injury, we had a $4000 couch that sat in front of two windows. My wife had draped a decorative blanket over 70% of the top of the couch. We learned the hard way that the sun was damaging all of the exposed parts of the couch. Again, a pain point. We saved about $3000 on cheap windows, and lost our hardwood floors and a couch .
Bottom line, it doesn't matter what you sell, there's a pain point. Find it.
I can't emphasize it enough – before you talk about your solution, awards, etc (in step 3), you need to have buy-in from the prospect that they have a problem that needs be resolved.
3. Satisfy Needs.
Now you can start bragging about your products and awards.
This is when your prospect actually cares about all those bragging points we often want to boast about first. Now they will listen, and make informed buying decisions about your company/product.
After you have successfully led your prospect to acknowledge his or her needs you are now free to talk about your company, your experience, your awards, and how your product will benefit them. This may include examples of what you have done for other clients or how your product will be more beneficial than what they are currently using.

4. Ask For Sale.
It's time to ask for the sale.
Assuming that you have successfully received agreement about your customers pain points, and clearly showed them how you can resolve their problem, you are now ready to ask for the sale.
Following this sales process will double, if not triple your closing ratio.
Remember, NO ONE wants to be sold. It's your job to get your prospect to feel like they bought something based on a real need.
Take Away: Find the pain. Get Agreement. Offer the Solution. Close the Sale.