How to Get Replacement Window Leads
To run a successful replacement window company, you need quality leads. This guide explains how to get replacement window leads to grow your business.
Finding new business opportunities is one of the most important things you must do as a window contractor. More leads mean more opportunities to make a sale.
Window installers spend a considerable amount of time on this task, and this makes sense. However, there's a lot involved with running a window installation business.
For this reason, it can prove challenging to find time to figure out new ways to develop leads and potential clients. Fortunately, you've come to the right place to learn how to do just that.
Here's what you need to know about getting replacement window leads.
Selling Replacement Windows
The window replacement market is a multi-billion-dollar industry. If you want to claim your piece of the multi-billion-dollar window replacement pie, you'll need to market your service.
If you want to sell your services, you'll need to develop an effective campaign for replacement window marketing. Search engine optimization (SEO) is one way to generate home improvement leads.
SEO marketing helps leads find your website naturally. The practice involves building links and marketing the value of your site to make it friendly to search engines.
SEO work is complex and continually changing. However, the practice begins with making sure that search engines can crawl your website. From there, the process gets more complex.
For example, you'll need to develop compelling content that answers questions for potential clients. You'll also need to optimize keywords in that content to attract people who are looking for answers as well as search engines.
Going the Extra Mile for Leads
Home improvement companies must provide a good user experience for the people who visit their website. For instance, your webpage should load quickly. You must also design a compelling user interface.
Also, you must develop content that users want to share. In this way, you'll earn links and amplify your marketing efforts.
You'll also need to optimize the title of your pages and URLs with keywords. Also, you need to optimize your page descriptions. By doing so, you can increase your click-through rate.
Furthermore, you must optimize your page meta descriptions. Meta descriptions help your page stand out among search engine results.
If a search engine can't find your page, none of your hard work matters. This item is why good SEO marketing begins with making your web pages friendly for search engines.
1-Working With Direct Lead Providers
This is by far the most popular option. In most cases, you're only paying for guaranteed leads that are interested in your product or service.
Search engine optimization is a great deal of work. For this reason, you may want to try a more direct approach.
Instead, you could purchase window replacement leads. Window replacement leads are not advertisements or clicks. They're actual consumers who've already expressed interest in replacement windows.
With a top window leads service, you'll only pay for warm leads. These individuals are actively shopping for a window replacement.
When you work with a top window lead service, you'll have access to consumers who are actively looking for new windows. Alternatively, they may have expressed interest in window repair services for their existing windows. With these leads, you can boost your close rate by up to 90%!
If you're looking for leads that are serious about purchasing replacement windows, direct leads are your solution. A reliable lead service can help you connect with such buyers.
A lead service such as Peak Marketing Service captures hundreds of leads every month. These individuals are looking for information about the top window replacement brands. You can close these leads by helping them review available options.
2-Generate Leads Using Social Media
This method can generate a lot of leads very fast, but there's a downside. The quality can definitely fall very rapidly.
Social media marketing is a lead generation practice that works in parallel with SEO practices. This kind of lead generation is all about providing fresh content for users.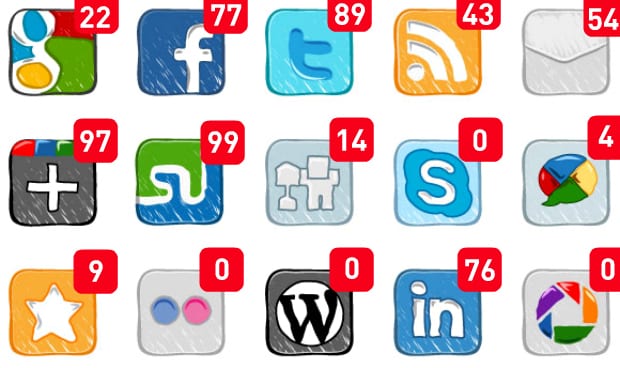 Using social media, you can put fresh content in front of potential leads to advertise your business. The goal of social media advertising is to get people interested in your company's service.
You can advertise across a range of social media platforms. The most popular social media platforms are Instagram, Facebook, and Twitter.
Social media advertising gives you access to a wealth of user information. You'll want to use that information to target users in your area.
For example, the information offered by Facebook is quite remarkable. The platform allows you to place ads in front of the right people. These individuals are most likely to click on your advertisements.
The number of leads you can reach using this method varies based on your budget. The more money you spend, the more leads you can reach.
As an aside, you also want to use local directories to enhance your website's search ranking. Local directories are a great way to connect with potential area buyers.
3-Email Is Still Relevant for Lead Generation
Disclaimer: This method is only effective if you have a strong existing lead generation campaign, which includes a healthy list of email addresses acquired through those campaigns.
Despite the power of social media, email is still a very powerful marketing tool. You can use email marketing to drive traffic to your website. For example, you can target prospects who may have an interest in your window installation service by carefully placing links in your email.
In your emails, you must find ways to motivate potential leads to provide their contact information. One great way to accomplish this task is to offer something for free.
For example, you can offer a free estimate for window replacement. However, consumers will have to sign up and schedule an appointment to take advantage of the offer.
Once you develop such an offer, you must market it prominently. For example, you can place the offer throughout various sections of your website.
You can also provide a link to your offer at the end of your blog posts. Furthermore, you can list your offer in any YouTube videos that you might publish online.
Wherever possible, you want to promote your free offer. Perhaps a free inspection? A $20 gift card for an hour of your time (selling yourself)? By doing so, you can develop a continuous funnel of warm leads over time.
4-Working With a Pioneer in Replacement Window Leads
Peak Marketing Service has helped thousands of window companies across the United States access warm leads. We offer performance-based marketing. In other words, you only pay for active leads.
The pricing of our leads varies by market. It also varies based on the number of windows a potential lead wants you to install.
Furthermore, we can help you target leads in other ways. For example, we can help you with organic SEO optimization.
Our social media experts can help you develop an effective online marketing campaign. With our help, you can help you to avoid the never-ending money pit of paid search advertising.
Over the years, we've worked closely with industry leaders. Our experts are well-qualified to help you get the word out about your window replacement contracting business.
5-Traditional Ways for Getting Replacement Window Leads
There are a few traditional ways that you can find window leads. For example, you can invest in television advertising.
You can also try methods such as direct mail, flyers, and canvassing. The key, however, is to market intelligently.
Again, tied in with these marketing strategies, SEO optimization is one of the most powerful ways of creating a sustainable lead funnel. This practice will help people who are looking for window replacement find your services naturally.
For example, your potential clients may search for "best window replacements in NY." If so, you'll want to optimize your web presence to respond to this kind of query.
You also want to take advantage of Google Map searches. A presence on Google Maps will help people to find your company when they're looking for a local window installer. You can manage your Google Maps presence using the Google My Business feature of the search engine.
More Ways to Get the Word Out About Your Window Installation Business
Another advertising method is to encourage word-of-mouth advertisement. In fact, word-of-mouth advertising is the best kind of advertising around.
However, you can't buy word-of-mouth advertising—you must earn it. You can earn word-of-mouth advertising by making your customers happy. If you can make your customers happy, they'll gladly refer you to neighbors, friends, and family members.
Finally, take ownership of your online reviews. If you receive a negative review, respond to it professionally and resolve the issue publicly.
If you receive a positive review, however, make sure to show it off as much as possible. Also, make sure to ask for a positive review every time you complete a job for a client.
You can use their feedback to improve your services. More importantly, you can generate more business by earning significant positive reviews.
Capture Great Leads With the Right Partner
Now you know more about getting replacement window leads. What you need now is the leading source of direct leads available on the market.
Peak Marketing Service is a pioneer in the direct leads space. We're committed to delivering exceptional value. More importantly, we're dedicated to building long-term relationships.
At Peak Marketing Service, we've mastered the art of generating window leads. You'll only pay for the leads that you actually receive.
Furthermore, we're experts in SEO optimization. We can help you to set up either a fully managed or self-service SEO campaign.
Contact Peak Marketing Service today to request a free quote.