What are the Best Books for New Business Owners?
There is no shortage of resources out there for new business owners, but books remain a classic and essential tool for gaining insight and knowledge. While Google searches are great for quick facts and figures, books allow readers to delve deeper into complex topics with more detail and nuance. Here are five great books that we recommend to our clients who are starting their own businesses:
The E-Myth Revisited: Why Most Small Businesses Don't Work and What to Do About It by Michael Gerber – This book is a must-read for any new business owner. Gerber provides valuable insights into why most small businesses fail as well as practical advice on how to set up successful systems from the very beginning. BUY ON AMAZON

Good to Great: Why Some Companies Make the Leap…and Others Don't by Jim Collins – An excellent read that taps into the minds of successful CEOs and executives, if you want your business to go above average this is the book you want to get your hands on. Collins breaks down his findings via thorough research and case studies to give readers tips on building strong foundations that lead to long-lasting companies. BUY ON AMAZON

Leadership Matters: How Smart Leaders Triumph in Turbulent Times by Mike Myatt – This book is perfect for business owners who have already started their own company but find themselves struggling in specific areas of expertise or confidence. Myatt gives invaluable advice on how managers can gain control over their organization using proven strategies that lead to tangible results. BUY ON AMAZON

Mindset: The New Psychology of Success by Carol Dweck – A great choice for anyone looking to develop personally as well as professionally, Dweck's classic explores the power of our thoughts, attitude, and beliefs when it comes to achieving success in life, including business pursuits. BUY ON AMAZON

Start With Why: How Great Leaders Inspire Everyone To Take Action by Simon Sinek – A must-read not just for aspiring entrepreneurs but those already leading companies too! Sinek dives deep into what makes inspiring leaders truly excel – know your "why" before you tackle anything else in your business ventures!
These five books should serve as a strong foundation for any new business owner who wants nothing but success in their venture! Start reading today and don't forget the other essential tools such as mentors, networks, software tools, etc., that can help you along the way!
Most Profitable Businesses to Start
Are you looking to start a business but don't know which one is the most profitable? Starting a business is no easy feat, but the right business at the right time can be extremely lucrative. Here are five of the most profitable businesses to consider starting:
Software Development

– With businesses of all sizes requiring custom software solutions, software development remains an area where you can reap considerable rewards. As an added plus, getting started in this field doesn't have to include a large initial investment and there are plenty of tools available for creating software without having to learn how to write code from scratch.

Online Advertising

– The digital world has opened up opportunities for companies looking to target niche markets with laser-focused campaigns. Digital advertising not only offers potential customers more personalized experiences, but it also provides businesses with useful customer data that helps inform future content and communication strategies allowing them to build even deeper customer relationships.
Online Tutoring – Most students now prefer learning online due to its convenience and flexibility, making this industry rapidly grow into one of the most profitable businesses today. If you have expertise in Math, Science, or any other subject then setting up as an online tutor might just be what you're looking for! There are lots of platforms that make it easy to get started with minimal financial risk involved too.
Dropshipping – Dropshipping businesses allow entrepreneurs to take advantage of the global market by selling products online without needing any inventory or physical space! All you need is a store setup on the internet where customers can purchase items from around the world and your dropshipping provider will handle everything else – meaning fewer risks & more profits!
Consulting – Capitalize on your knowledge and experience by offering consultancy services covering almost anything from management processes & technology advice to HR & marketing support! Allowing clients to access your expertise without having them incur costly overhead costs makes consulting an attractive option for earning a quality income with minimal investments upfront!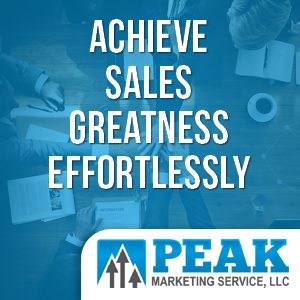 Basic Steps to Opening a New Business
Starting a new business can be an exciting and daunting venture. It requires plenty of research, preparation, and planning in order to ensure success. Here is a step-by-step guide to making the process of launching your business as smooth and stress-free as possible:
Know Your Idea – Before you begin any processes, it's important to really know what your business idea entails – what are you offering and who are you targeting? Think through things like licensing requirements, target audience, and potential competitors before making any big decisions. This will help you plan effectively. 
Write Your Business Plan – A well-crafted business plan is essential for establishing a successful business. It should include sections such as executive summary, market analysis, operations plan, financial forecast, and more. Taking the time to write out all these details will help give clarity and structure to your vision for the company.

Choose a Location & Register Your Business

– Once you have a better understanding of what your business will entail and how it will operate legally, next comes choosing the right location for your business to thrive in and registering with the relevant authorities – such as local council or state government for businesses operating within Australia – so you have all necessary permits in place before opening your doors officially!

Acquire Financing

– This is another important step that many new entrepreneurs may overlook or underestimate the significance of until they reach this stage themselves! Secure financing from either personal funds or investors if need be in order to cover start-up costs like hiring staff, purchasing inventory/equipment, etc.

Open Up For Business

– After laying out all plans & preparations beforehand it's finally time to open up shop! Make sure everything's running smoothly by creating systems & procedures in advance so that when customers do come to visit they encounter great service from start to finish!
Market & Promote Your Products/Services – Get people talking about what you have on offer by actively promoting your services/products via social media channels or other creative means of generating leads like networking events or conferences – this helps create awareness of what's available while also providing an opportunity for potential customers/clients get 'hands on' experience with what's being offered!
Lastly, if you're considering starting a business, make it a point to have one on one discussions with other successful, business owners and entrepreneurs. Ask them about the mistakes they wish they had avoided. Ask them about the things they wish they had learned in the beginning. Ask them what type of marketing works best for them. Dig deep and learn from the people who have already made the mistakes and discover what works best for their business.