16 Top Marketing Strategies for Home Improvement Businesses in 2023
Peak Marketing Services, LLC, as an industry leader with a track record of empowering businesses through strategic marketing, is here to provide insights into the best marketing options available today. In the ever-evolving landscape of business, effective marketing can be the difference between success and failure. Here, we delve into the top strategies for marketing a business in 2023 and explain why they are crucial.
Search Engine Optimization (SEO)
SEO is more important than ever. A website that is optimized for search engines will rank higher on search results, increasing its visibility to potential customers. The higher your website ranks, the more organic traffic it attracts. SEO is cost-effective and provides a long-term solution to improve online presence.
Content Marketing
Content is king. High-quality, valuable content helps to build trust and authority with your audience. Content marketing strategies include blogging, eBooks, podcasts, and videos. This approach focuses on providing value to consumers, helping to build a strong brand reputation and encouraging customer loyalty.
Social Media Marketing
With billions of users worldwide, social media platforms provide a unique opportunity to reach a broad audience. They allow businesses to engage directly with their customers, gain valuable insights about their preferences, and build a community around their brand. Social media marketing is about more than just promotion; it's about creating relationships. This is where you will most commonly find companies offering exclusive leads on a pay for what you get solution.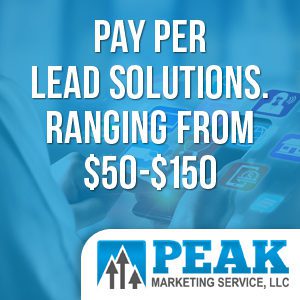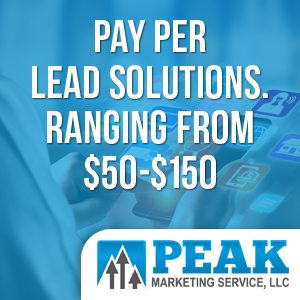 Email Marketing
Despite the rise of social media, email marketing remains one of the most effective marketing strategies. It provides a direct line to your customers, allowing for personalized messaging and segmentation. With high ROI, email marketing is a must-have strategy for businesses of all sizes.
Pay-Per-Click (PPC) Advertising
PPC advertising, such as Google AdWords or Bing Ads, can deliver immediate results. By targeting specific keywords related to your business, PPC ads can drive high-intent traffic to your website. While it does involve a cost, the potential for immediate visibility and quick results makes it a valuable part of a balanced marketing strategy.
Influencer Marketing
Influencer marketing has been on the rise in recent years. Influencers, with their established trust and large followings, can introduce your brand to a new audience. This strategy is particularly effective for reaching younger demographics that heavily rely on social media.
Artificial Intelligence (AI) and Machine Learning
AI and machine learning are revolutionizing marketing. They enable businesses to understand customer behavior and preferences, predict trends, and deliver personalized content. These technologies can automate tasks, improve efficiency, and offer a competitive edge.
Augmented Reality (AR) and Virtual Reality (VR) Marketing
AR and VR provide immersive experiences that engage customers on a whole new level. Brands can use these technologies to showcase products, provide virtual tours, or create interactive advertising. While still somewhat novel, AR and VR marketing are becoming increasingly popular as technology improves and becomes more accessible.
Voice Search Optimization
With the proliferation of voice-activated technologies like Alexa, Siri, and Google Assistant, optimizing for voice search is becoming essential. Voice search optimization involves refining your content and SEO strategies to align with the more conversational tone and direct queries used in voice searches.
Video Marketing
Video content is increasingly popular, especially with the younger demographic. It's a powerful way to deliver messages in an engaging and easily digestible format. Live streams, webinars, explainer videos, customer testimonials, and product demos are some ways to use video to boost visibility and engagement.
Affiliate Marketing
Affiliate marketing allows businesses to leverage the influence and reach of partners (affiliates) who promote their products or services for a commission. This strategy can help you reach new audiences and increase sales with a relatively low upfront investment.
Direct Mail Marketing
While digital marketing is crucial in the modern age, traditional methods like direct mail marketing should not be overlooked. Direct mail can help you reach a targeted audience with tactile, personalized messages, and it often enjoys higher response rates than email.
Mobile Marketing
With the majority of internet users accessing the web via mobile devices, businesses must adapt their strategies for the mobile audience. This includes ensuring your website is mobile-friendly, optimizing for local SEO, developing a mobile app, and utilizing SMS marketing.
Community Engagement
Engaging with your local community can build brand awareness, improve your business reputation, and foster strong customer relationships. This can include participating in local events, sponsoring charities, or hosting workshops or webinars.
Retargeting Campaigns
Retargeting campaigns allow you to reach out to users who have already interacted with your brand, whether they visited your website, used your app, or engaged with your content. These campaigns can help increase conversion rates as they target individuals who have already shown interest in your brand.
Podcast Marketing
Podcasts have grown exponentially in popularity over the past few years. They provide an opportunity to reach a dedicated and engaged audience. Businesses can start their own podcast to share industry insights, sponsor relevant podcasts, or even appear as a guest on popular podcasts.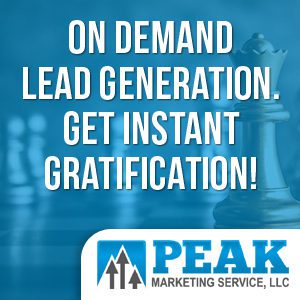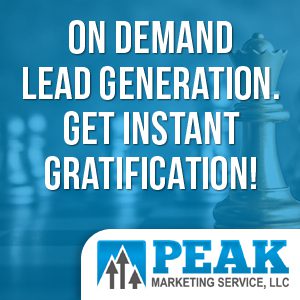 As with the initial eight strategies, these are not one-size-fits-all. The effectiveness of each will depend on your specific business and audience. However, by diversifying your marketing approach and staying updated with the latest trends, you can enhance your reach, engagement, and conversion rates, ultimately driving business growth.
LEARN MORE
How Much Should I Spend on Marketing?
There's no one-size-fits-all answer, but a common rule of thumb is to allocate 10-23% of revenue to marketing. This can vary based on factors like industry, business size, growth stage, and competition. It's generally not a good idea to focus on a dollar amount to spend call, but instead focus on a percentage based spend.
The percentage of revenue a business should spend on marketing can vary widely based on several factors:
Business Size and Stage: Startups and small businesses, particularly those looking to expand, often need to invest a higher percentage of their revenue – as much as 12-25%. Once a business is more established, this percentage can typically drop to the 5-15% range.
Industry: Some industries are more competitive than others, requiring more marketing spend. For example, retail and consumer goods industries often have a higher marketing spend compared to B2B industries.
Business Goals: If a business has aggressive growth targets or is launching a new product, it may need to spend more on marketing.
Market Competition: If the business operates in a highly competitive market, they may need to spend more on marketing to differentiate themselves from their competitors.
Marketing Channels: The type of marketing channels a business uses can also impact the budget. For example, traditional media like TV or print can be more expensive compared to digital marketing channels.
Customer Acquisition Cost (CAC): This is a vital metric to consider. If it costs more to acquire a new customer than they bring in revenue, a business needs to adjust its marketing strategy and budget.
Remember, it's not just about how much you spend, but also how effectively you spend it. Marketing investments should be tracked and adjusted based on their return on investment (ROI). High-performing marketing campaigns may justify a higher budget, while underperforming ones may need to be scaled back or optimized.
How Can I Promote My Business for Free?
While having a marketing budget certainly helps, there are also numerous ways to promote your business for free. Let's explore some strategies:
Leverage Social Media: Platforms like Facebook, Instagram, LinkedIn, Twitter, and Pinterest can help you reach a large audience without any monetary investment. Regularly post valuable content, engage with your followers, and actively participate in relevant groups or discussions.
Optimize for SEO: Search engine optimization can improve your website's visibility on search engines like Google, driving organic traffic to your site. This involves keyword optimization, creating quality content, improving website speed, and ensuring mobile-friendliness.
Content Marketing: Create valuable, informative, and engaging content that your target audience wants to read or watch. This can include blog posts, videos, infographics, webinars, or podcasts. High-quality content can drive traffic, improve your SEO, and establish your brand as an industry leader. This works well for roofing leads, real estate, attorney, marketing, and everything in between.
Email Marketing: Build an email list by encouraging visitors to your website or social media pages to sign up for newsletters or updates. Send out regular emails with valuable content, updates, or special offers. Remember, it's about providing value, not just promoting your business.
Network: Attend industry conferences, community events, or local business gatherings to meet potential customers and other business owners. Online, join forums, social media groups, or platforms like LinkedIn to connect with industry professionals.
List Your Business in Online Directories: Websites like Google My Business, Yelp, and TripAdvisor allow you to list your business for free. These sites can boost your SEO and help potential customers find you more easily.
Offer a Free Webinar or Workshop: Share your expertise by offering a free webinar or workshop. This can help you build credibility, connect with potential customers, and collect email addresses for your mailing list.
Request Reviews and Testimonials: Positive reviews and testimonials can greatly enhance your business's credibility. Encourage happy customers to leave reviews on platforms like Google and Yelp, and showcase positive testimonials on your website.
Leverage User-Generated Content: Encourage customers to share photos, videos, or reviews of your products or services on social media. User-generated content is free, authentic, and can increase your brand visibility.
Participate in Online Communities: Join online communities related to your industry and actively participate in discussions. Provide valuable input and advice rather than directly promoting your business. Over time, this can help establish you as an industry expert and draw attention to your business.
While these strategies require time and effort, they can be highly effective ways to promote your business without a large monetary investment. Remember, the key to successful marketing is consistency and quality. Always strive to provide value and build relationships with your customers.
LEARN MORE